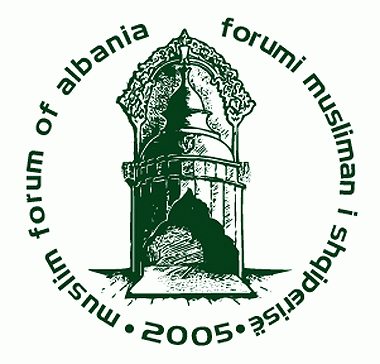 Tirana, August 17, 2014Independent Balkan News Agency
Albanian Muslim Forum issued an official declaration today saying that ISIS organization (Islamic State of Iraq and Syria), doesn't represent Muslims.
AMF says that "it's following with great sorrow the acts of violence and massive murders perpetrated by an organization called the ISIS caliphate, which after the massacre of thousands of Muslims in Syria and Iraq,  recently culminated with the displacement and massive killing of minority Christian population, which for centuries have been protected and cohabited with the Muslims of those areas".
AMF says that it despises the attribution of such acts as practices carried out by Muslims and openly distances itself from such behaviors.
As a civil society organization, which believes in the highest values of Islam, which culminate with the Quran verse "There's no violence in religion, the truth has been differentiated by the absurd", the Forum calls on all Albanian Muslims and Muslims all around the world, to comply with the knowledge, humbleness and respect, values that our society needs so much and as the best example that this religion teaches us".
The Albanian Muslim Forum has considered and considers the activity of this suspicious and anonymous organization, whose members use black masks and black flags, as the biggest damages ever made to the name of Islam and Muslims.
AMF also says that it's closely following the latest arrests in Albania and Kosovo. "We encourage authorities, but at the same time, we also ask them to differentiate extremists from  ignorant and manipulated people".
With this declaration, AMF publicly confirms its engagement to prevent any sort of deviation as a contributor to the progressive values of Islam for the common individual and public good".
Albanian Muslim Forum (AMF) is a non government organization registered at the Court of Tirana in April 2005 by a group of intellectuals and Albanian Muslim believers, with the aim of defending the image of the Islamic religion in Albania and the world, of the rights of faith and its manifestation based on the Constitution of the Republic of Albania and International Charters of Human Rights and Faith.
Albanian Muslim Forum is an organization which gathers around it many intellectuals, business people, theologians and believers and with them, it aims to fight all forms of racism, xenophobia, discrimination based on faith that exist in the Republic of Albania and beyond.
Earlier, all officially recognized religions in Albania came up with a joint stance against ISIS. /ibna/