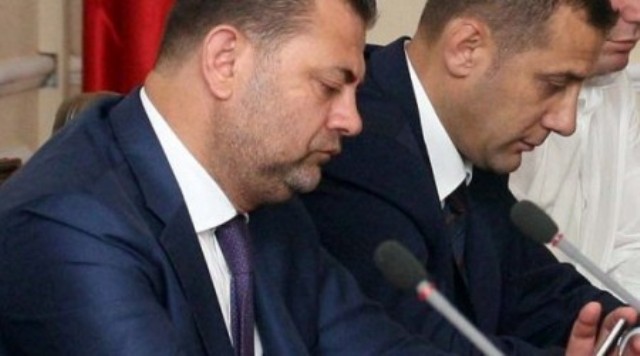 Tirana, March 26, 2015/Independent Balkan News Agency
MPs Tom Doshi and Mark Frroku have been arrested by police. The MPs have been handcuffed following the voting in parliament of the request of the prosecution to allow their arrest.
The prosecution has signed an arrest warrant for the two MPs and passed it on for execution to the police of Tirana.
Frroku's arrest was made in a bar owned by his family, while Doshi has been arrested at his home.
Doshi and Frroku are suspected of perjury, forswearing and fake testimony in front of the prosecutors.
The prosecution claims that there's reasonable doubt that the story which was publicly denounced by MP Tom Doshi was made up. The prosecution said that none of the proofs gathered up until this stage didn't offer any concrete and trusted indication of a murder plot against Tom Doshi.
Based on the proofs and facts gathered by the investigation, the prosecution concluded that the event has been made up by Tom Doshi, Mark Frroku and Durim Bami. /ibna/