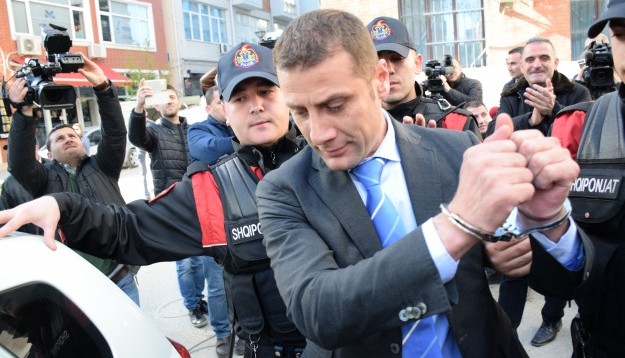 Tirana, 27 November 2015/Independent Balkan News Agency
An Albanian MP, who is accused of plotting a murder in Belgium, has given up his mandate, as both countries are conducting an inquiry to shed light on the event taken place several years ago.
Mark Frroku MP, authorized his lawyer, Tonin Predi to hand in the mandate. They addressed a request to the parliament of Albania to discharge the MP from all parliamentary functions that he held.
In the letter addressed to parliament and Central Election Commission, Mark Frroku says that he gives up his mandate in order for law enforcement agencies to investigate and try him for his acts without any influence.
Mark Frroku MP, who is also the head of the Christian Democratic Party, part of the left wing governing majority, has been in prison for the past six months.
Initially, he was arrested on 26 March 2015 for "perjury", in relation to the accusations launched by Tom Doshi MP for the existence of a murder plot against him.
A week later, Frroku was also arrested for the murder of Aleksander Kurti in Belgium in 1999, for which Belgian authorities have reopened an inquiry.
A few weeks ago, the socialist MP of the constituency of Lezha, Arben Frroku, convicted in Italy for exploitation of prostitution, also gave his mandate. /ibna/