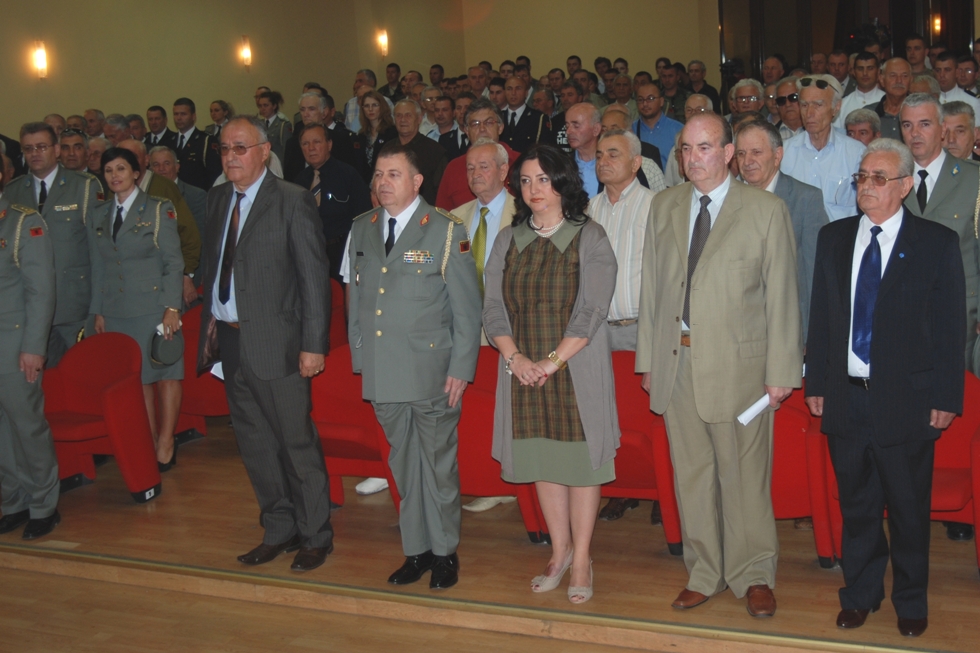 Tirana, June 13, 2013
The Ministry of Defense in Albania has signed on Thursday in Tirana an agreement with the Military National Alliance of Albania. This organization is a full member of EUROMIL, one of the most prestigious international institution and forum, which discusses and builds strategies in order to defend the rights and liberties of military men.
EUROMIL  (European Organization of Military Associations), founded in 1972 is a nonprofit independent organization. It joins 42 military associations from 27 European countries.
The vice Minister of Defense, prof. dr. Arta Musaraj, the General Chief of Staff of the Albanian Armed Forces, General Major Xhemal Gjunkshi, generals, senior officers of the Ministry of Defense and the General Staff, leaders and members of the Military National Alliance of Albania participated in this ceremony (photo).
This agreement which has 11 articles contains important dispositions which determine the way of communication, the points of contact at the Ministry of Defense, General Staff of the Armed Forces and all the main commands for the contact at the Military Alliance, the responsibility for the deliberation and administration of requests and problems raised by the Military Alliance, the drafting of legal and by law acts which relate to the solution of social problems of reserve army men, etc.
The General Chief of Staff, general major Xhemal Gjunkshi said that this agreement materializes the special care of the Albanian government for the veterans, reserve and retired officers, who represent the glorious generations of the Albanian army, who served with professionalism and devotion to protect their country.
The President of the Military National Alliance of Albania, Mr. Kujtim Cako said that the agreement came after a continuous negotiation between the Alliance and the Ministry of Defense.  /ibna/