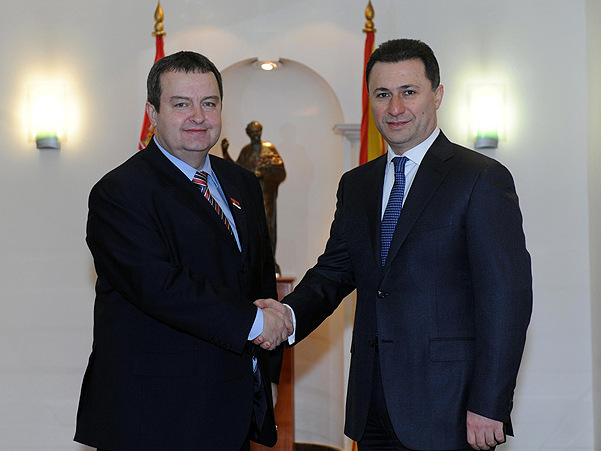 Skopje, June 3, 2013
A joint session between the governments of Serbia and Macedonia takes place today in Belgrade.
The session is part of the bilateral cooperation between the two countries and the good neighborly relations start with this joint meeting between the governments of Serbia and FYROM.
But, on the other hand, the Albanian ministers at the government of FYROM will not participate in this meeting.
The spokesman of the government, Muhamet Hoxha said that the Albanian ministers will not be present due to their commitments in the country.
"Several of the ministers must hold meetings in the country promoting projects undertaken by their ministries and a part of them have traveled abroad, including the Minister for European Affairs, Fatmir Besimi, who is on a tour of visits in several EU countries", said Hoxha.
The government of Macedonia said that FYROM will also hold such meetings with the governments of Bulgaria, Albania and Kosovo. Economic cooperation will be the focus of these meetings.
Before the meeting of the two governments in Belgrade, there will be a meeting between the two prime ministers, Ivica Dacic and Nikola Gruevski. /ibna/