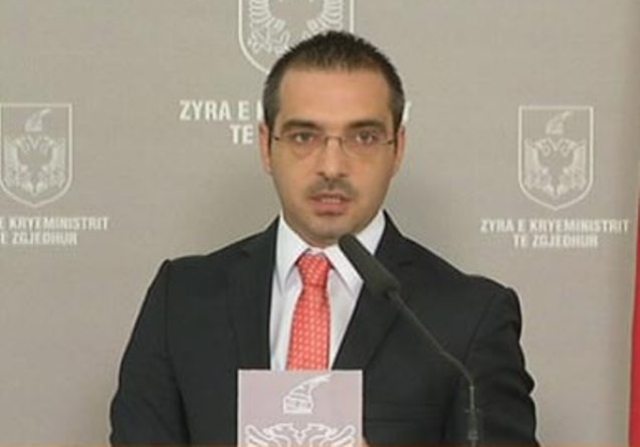 Tirana, July 15, 2014/Independent Balkan News Agency
Minister of Interior, Saimir Tahiri met today with his French counterpart, Bernard Cazeneuve and the German Interior Minister, Thomas de Maziere. After the meeting, all three ministers delivered a news conference.
In his speech, minister Tahiri thanked the two counterparts for the cooperation that has been offered and declared that the EU candidate status for our country is not a motive for euphoria, but a motive for more responsibility and concrete results in the fight against organized crime and corruption.
On his part, the French Interior Minister, Bernard Cazeneuve talked about the importance of the fight against criminality, corruption and illegal migration.
He said that an action plan is needed in the fight against criminality and organized crime, but also close cooperation between international partners, which is necessary to win this war.
As far as the phenomenon of emigration and trafficking of human beings is concerned, the French interior minister said that there's an organized network of traffickers that send minors, families, women to EU member countries promising them things that they have not been able to have in their country.
"There was a reason why Albania has been listed as a country with safe origins, meaning that all Albanians must know that it's impossible to emigrate in France and our response will be tough against these networks, which make people hope on illegal emigration in vain", said the French minister among other.
Cazeneuve expressed his determination in the fight against traffic of human beings.
On his part, German Interior Minister, Thomas De Maziere said that fight against crime, corruption and traffic of human beings remains the main objective.
He said that in the days to come, efforts will be made in order to appoint the joint work groups.
"I would also like to say a few wards about illegal emigration and number of asylum seekers in Germany. In the first four months of the year, number of applications for asylum by Albanians has been twice as much as last year. Of course, there's no objective reason here. I believe that the number of granted applications cannot be more than 2%. Of course, I'd like to appeal to Albanian citizens not to follow this path, because it's a difficult path and they will have no chance to stay in Germany by using this path", declared De Maziere.
Asked about the possibility of the reintroduction of visas for Albania, he declared that based on the current data, this is not an eminent risk, declaring that everything will be done to stop illegal movements. /ibna/