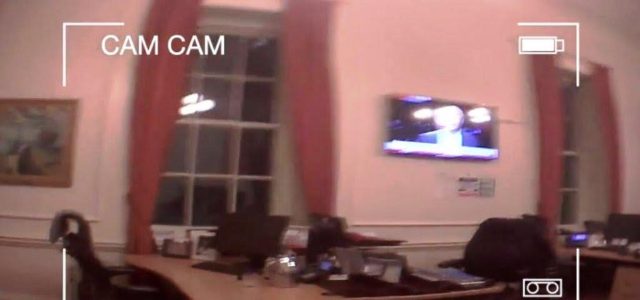 Tirana, 3 June 2016/Independent Balkan News Agency
In the recent hours, Albanian media has speculated over the existence of a video footage which suggests that a minister of Prime Minister Rama's cabinet has been involved in a sexual affair.
Besides the information which claims that such video exists, the image that you see has also been made public.
The blog by the prominent analyst, Artur Zheji states that this consists of a number of secret footages which started to be recorded around a year ago and one of them contains strong erotic scenes.
According to the media, around the summer of 2015, a minister of the current government has demanded a massage in his office. He contacted a massage center and subscribed for this service twice a week.
The massage center has "offered" a girl which has been taken to the Minister's office. It is suggested that the girl has always been moved around with the Minister's car.
The frequent meetings of the pretty girl with the minister for the massage service turned into a passionate relation between the senior official and the masseur.
There are suspicions that the girl offering the massage was recruited by the secret services of a partner country with Albanian authorities.
After being recruited by foreign institutions of the secret service, the masseur is thought to have started to eavesdrop and film the minister. In the majority of footage, the talks between the minister and the girl are intimate, but there are also cases when they have talked about matters concerning the ministry.
It is not yet known if these footages exist or not for as long as they remain unpublished. /balkaneu.com/