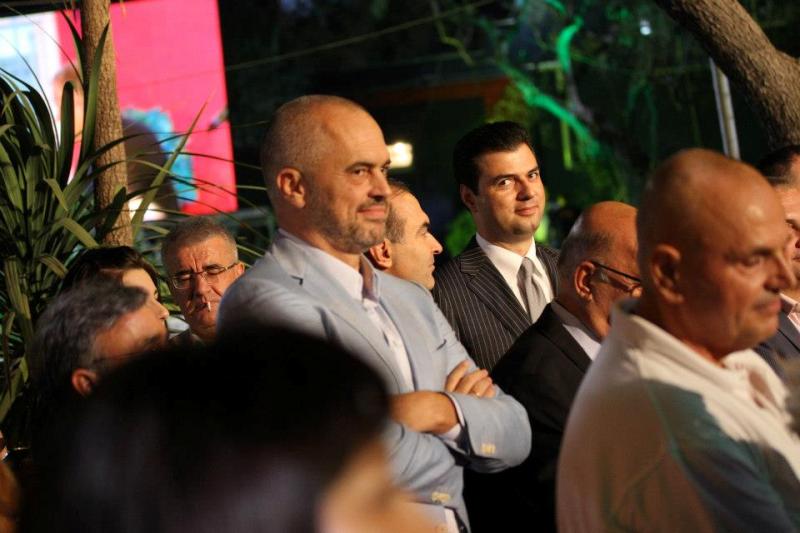 PUBLISHED: 09:54 CET, 23 December 2014 | UPDATED: 13:16 CET, 23 December 2014
The majority expressed its readiness to accept the option proposed by the European Parliament and approved by the opposition, for the Parliament of Albania to approve a joint resolution which puts an end to the six month boycott of the opposition.
The vice chairman of the Socialist Party Parliamentary Group, Taulant Balla, said on Tuesday afternoon that the majority will accept the voting of the resolution.
"On behalf of the Parliamentary Group of the Socialist Party, we praise the positioning in principle of the two representatives of the two largest political groups in the European Parliament. For us, their declaration is 100% in line with the positioning of the European Parliament and now, it's up to the Parliament of Albania to fully support it", said Mr. Balla.
"We're ready to put this positioning on a resolution in the Parliament of Albania and vote it tomorrow along with the Democrat Party MPs", added he.
The majority says that now it hopes that "DP is ready to come back to work and vote along with it the resolution in question mot a mot". /ibna/
The full resolution proposed by the European Parliament
Majority's response is expected to put an end to the opposition's boycott
Tirana, December 23, 2014/Independent Balkan News Agency
Yesterday, leader of opposition, Lulzim Basha insisted on a joint agreement between the opposition and majority, which would be signed by the parties under international monitoring and its implementation to be overseen by this community too.
The official declaration that the DP published today says that "The Democratic Party is ready to immediately start work for the joint parliamentary resolution".
While the statement of the European Parliament negotiators was also published and which IBNA is bringing it for you in full below and the opposition responded, now, the public opinion is expecting the reaction of the majority leader, Edi Rama.
If Rama will accept the drafting of this resolution, opposition boycott will head to an end.
Tomorrow on December 24, in Christmas Eve, it's the last deadline for the expiry of the mandates of opposition MPs. /ibna/