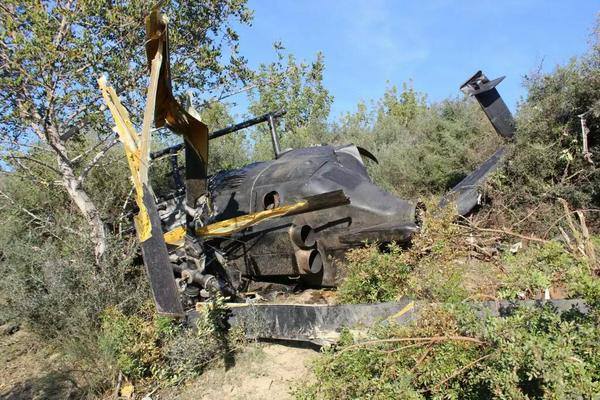 Tirana, January 29, 2015/Independent Balkan News Agency
An Albanian major, who is part of the Armed Forces, has found death when an airplane carrying narcotic substances fell on the ground.
Ministry of Interior has immediately announced the news of the death of the Albanian major in Spain, following PM Rama's declaration in parliament.
Ministry of Interior says that it has been informed by the Ministry of Foreign Affairs that an unpleasant event took place yesterday in Spain.
This ministry says that the Spanish Civil Guard announced that an unidentified aircraft, suspected of dealing in unlawful activities had fallen on the ground. According to preliminary inquiries, the helicopter was travelling from Morocco to Spain.
"The pilot of the airplane died as a result of the crash. Based on the documents that were found, this person is the Albanian national, Sokol Feka, a major in the air base of Farka. Ministry of Defense is verifying the documents that were found. Major Feka has been part of the Armed Forces for 18 years and held the Major title since 2009", says the Ministry of Defense.
The Ministry says that Feka had taken his leave for the period 12 to 31 January 2015, but he had not applied for leave to go abroad, thus breaking the law on military officers in the Republic of Albania.
The small aircraft is also reported to carry 1 ton of narcotic substance in it.
Basha: The participation of a military officer in drug traffic is a signal for the criminalization of the state
The leader of the Democratic Party, Lulzim Basha reacted in relation to the Albanian major who found death in Spain, as he was traveling on a small aircraft carrying drugs. Basha says that the involvement of this officer in the international drug traffic, tarnish the name of the Ministry of Defense and Albania in the international arena.
"The inability to discover the traffic of drugs happening at the heart of the country shows that the government supports the traffic of narcotics. These facts and the passion to appoint underworld bosses in parliament, government and public administration show that the Albanian state is being criminalized", said Basha. /ibna/