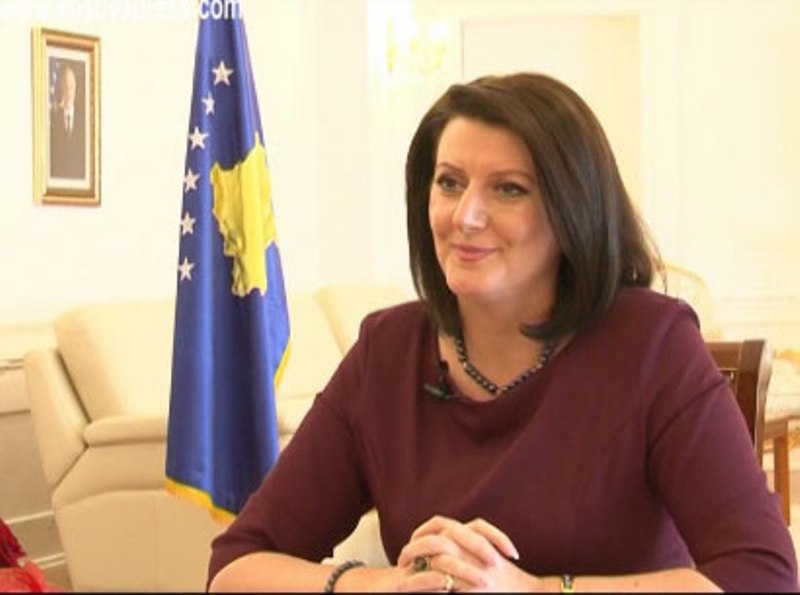 Washington D.C, May 28, 2013
The Albanian American National Committee has criticized on Tuesday the governments of Serbia and Bosnia and Herzegovina for secretly plotting against Kosovo, by preventing the President of Kosovo, Atifete Jahjaga from participating  in the South Eastern Europe Cooperation Process Summit in FYR Macedonia.
This reaction came from Washington due to the fact that representatives from the Republic of Kosovo were not present in the regional conference of the heads of parliaments of Southeastern Europe countries. In the quality of the host of the conference, Skopje has not sent an invitation to Kosovo.
The speaker of the Albanian Parliament, Jozefina Topalli will not participate in the SEEPC Summit in Skopje as a sign of protest.
On Saturday and Sunday, Ohrid and Struge will host the conference of the presidents of Southeastern European countries. Kosovo has not been sent an invitation to participate in this conference either. The cabinet of President Ivanov has justified this with the fact that Serbia had threatened to boycott the conference if Kosovo was invited.
The Albanian American National Committee has therefore criticized from Washington Skopje's attitude, which accepts the pressure of Serbia by not inviting the President of Kosovo.
"Serbia's attitude is a violation of the last agreement with Kosovo-not to block its process toward the EU integration", declares the Albanian American National Committee.
The lobbying organization in Washington has praised the Government of Albania for refusing to participate in the Summit after Kosovo was deprived of an invitation. /ibna/