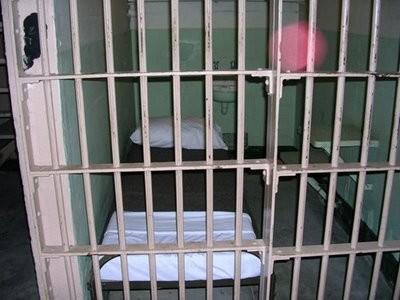 Review Hari Stefanatos
The Albanian prisoner, Ilia Kareli, who on Tuesday had attacked and killed the 46-year-old warden of the B' Wind of Malandrinou prison, Giorgos Tritsonis, was found dead in his cell on Thursday night.
According to the president of internal prison guards Nigritas, Haris Konsolidis, the Albanian, who carried a 20-year sentence, had been transferred to the prison of Nigritas at around 16:00 yesterday afternoon and was detained in isolation for protection, where he was found dead at 23:30 yesterday nigh by the warden who was on duty after having noticed that the 40-year-old prisoner was laying still in his bed for a prolonged period of time.
He immediately called an ambulance and Kareli was transferred to Nigritas' Health Center and  from there to the city of Serres General Hospital, where they confirmed his death, which according to preliminary examination seem to have occurred in prison.
Serres' police department had taken over the investigation, while an echelon from the police and a forensic surgeon are on their way there.
A lot is expected to be revealed form the prison's cameras.
(Source Protothema)