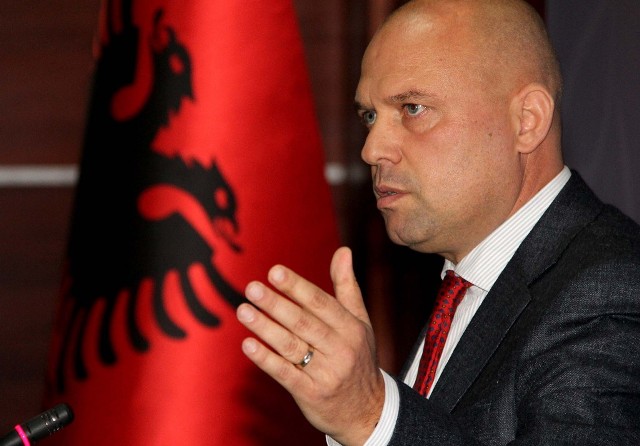 Tirana, 3 March 2016/Independent Balkan News Agency
Albanian minister of Justice says that he's ready to start a disciplinary procedure for every corrupt judge and that he will request information on each of them.
Ylli Manjani announced today that the ministry that he leads will request information for every corrupt judge including the list of those judges that the USA has denied visas.
"I'm ready to launch any disciplinary procedure for every judge and prosecutor. I will seek information on any judge and prosecutor in the list of the US embassy. I would like to thank the ambassador for the help being offered in the fight against corruption. I will be ready to initiate proceedings", Manjani said.
The minister made these comments in the framework of a meeting with the chief justice of the Supreme Court.
"We must address organized crime with organized structures", Mr. Manjani declared. "The reality where we live requires a more modern approach. Nobody can escape tjustice", Manjani said.
Manjani's declarations come a day after the announcement of the US ambassador, Donald Lu that the US consulate has denied entry to the United States of America for several Albanian judges, which have been considered to be corrupt.
Mr. Lu didn't clarify if this refusal for Albanian judges has been based on documents that prove the corruption affairs or whether it has only been based on the perception that exists on them or on unofficial information that the embassy has. /ibna/
Albania has denied visa applications for several Albanian judges