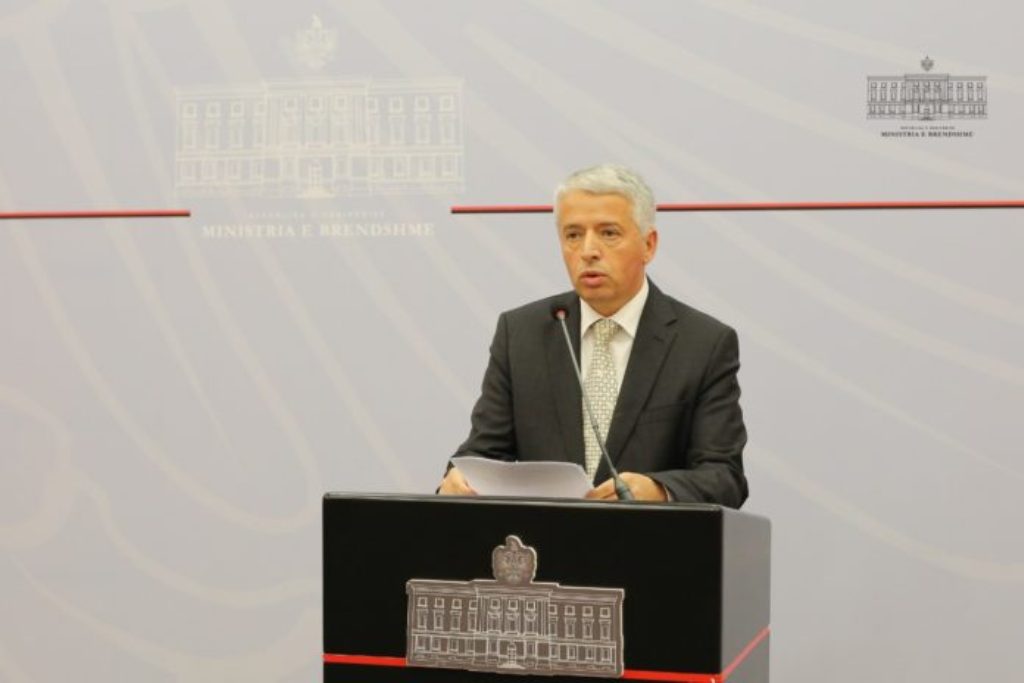 In the midst of a political crisis which has been lasting for the past three months, the Albanian interior minister, Sander Lleshaj declared today that June 30 local elections will be held, despite the opposition's threats that it will not allow elections to be held.
In a meeting held with local authorities in the southeastern city of Korça, Lleshaj said that nobody has the right to stop these elections.
"Of course, if there are people who will break the law, law enforcement agencies will take adequate measures", the interior minister said.
Meanwhile, the opposition in the country continues with its demonstrations and parliamentary boycott in an effort to force the country's prime minister, Edi Rama to resign and hold early general elections. Despite the opposition's demands and accusations launched against the government for corruption and ties with criminals, the head of the government is determined not to resign and has declared in several occasions that  local elections will be held on the date decreed by the president. /ibna/