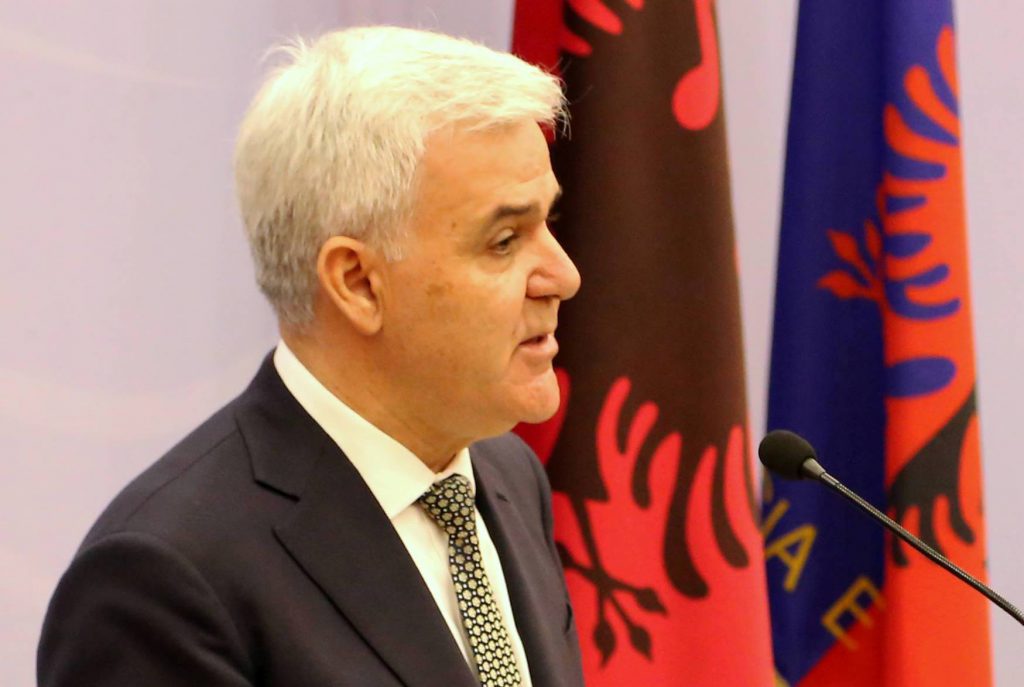 The vetting process among police forces in Albania aims at building strong institutions with professionals and people who have integrity.
This was said today by the Albanian Interior minister, Fatmir Xhafaj during a meeting held with foreign ambassadors accredited in Tirana, seeking their assistance in this process.
"This is a difficult process, but it is a reform which is necessary in the current circumstances. The State Police has many professionals, but it also has people who have problems with their integrity and this has had an impact in the efficiency of the State Police", he said.
Meanwhile, after being briefed on the details of the realization of the screening process that will take place within police ranks, foreign ambassadors expressed their support, praised the work that has been done so far and expressed their conviction for prompt results.
Susanne Schutz, German ambassador said that she hopes this process will bring results as soon as possible.
Meanwhile, minister Xhafaj added that the draft is based on the best standards that exist and the experience that exists about the vetting process in the justice system.
"International assistance for institutions in charge of evaluating this process will guarantee the best quality and results in this process. We believe that this expertise will act as a guarantee and encouragement for these institutions that will be involved and for the people who will be involved in this evaluation process, because they will be invested in a very difficult process", he added. /balkaneu.com/