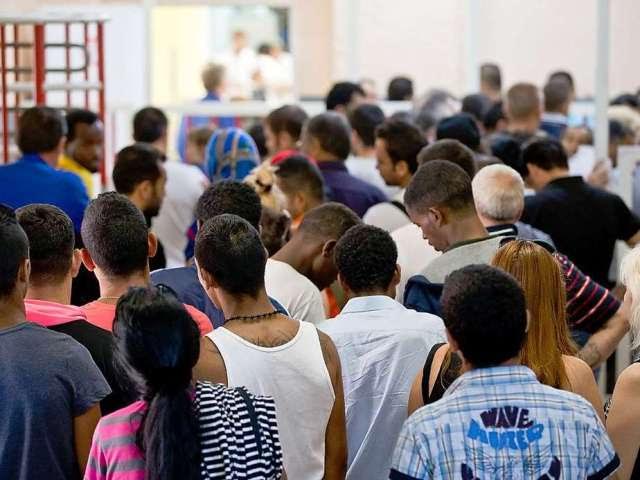 Tirana, 21 June 2016/Independent Balkan News Agency
United Nations High Commissioner for Refugees (UNHCR), published his annual report where it says that Albanians come first after Syria in terms of the number of asylum seekers in the European Union.
"Global Tendency" report follows forced displacements throughout the world, based on the data offered by governments, partners, including the Monitoring Center for Internal Displacements.
The full report which you may find here, says that starting from the end of 2015, 65,3 million people have been displaced, compared to 59,5 million in the previous year. For the first time, the figure of 60 million people who abandon their country has been exceeded.
During 2015, 441,900 people applied for asylum. In the previous year there were 173,100 applications.
Germany is also the country with the highest asylum applications.
Number of asylum applications from Albanians of Albania has risen. During 2015, there were 53 800 Albanians who applied for asylum or six times more than in 2014.
There's also an increase of asylum seekers among Albanians of Kosovo and FYROM.
President of the Federal Bureau of Emigration and Refugees in Germany, Manfred Schmidt, confirms a large number of asylum from Albania.
"We have a large number of asylum seekers here in Germany. The country where the majority of them come from is Syria, but what worries us most is that Albania is on the second place. These asylum seekers from Albania have very little chance to be granted asylum in Germany. The reasons that they give in their asylum application are very weak", says Manfred Schmidt.
According to him, Albanian asylum seekers who are currently in Germany, will be repatriated through a fast track procedure.
"We have started to speed up the procedures for the repatriation of Albanian asylum seekers in their country. In a month, there were 5 thousand rejections and asylum seekers will return to Albania", Schmidt says.
Also, there's an agreement between German lands, in order for asylum seekers to remain in the accommodation centers where they are initially placed and not be spread in other communes, as there will be a rapid decision on their asylum cases.
But why are Albanian asylum seekers being turned down?
Schmidt says that the reasons that they give are far from meeting the criteria. "We are in the process of deliberating the cases of asylum seekers coming from Albania and their reasons are very weak".
Refusal may be only one measure taken against asylum seekers, as there may also be other measures. "They will not be allowed to enter Germany anymore and they will not be entitled to a stay permit", Schmidt declares.
According the Federal Bureau of Emigration and Refugees (BAMF), the rate of refusals for asylum applications from the Balkan countries is 99%.
According to BAMF, 85% of all asylum seekers coming from the Balkan to Western Europe, seek asylum in Germany. /ibna/