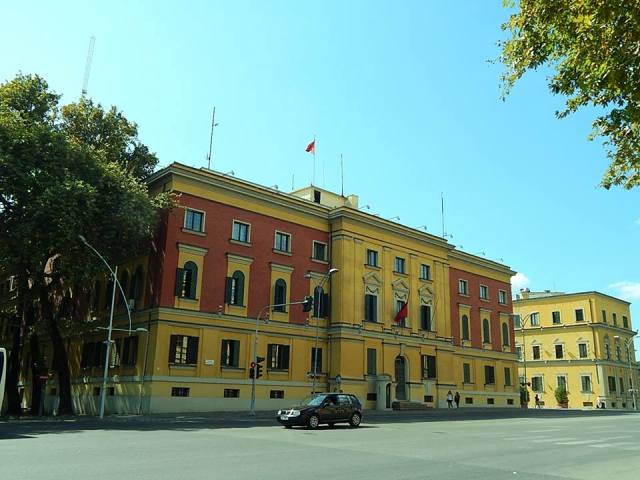 Tirana, February 24, 2015/Independent Balkan News Agency
Albanian government says that it's aiming to gradually bring public debt down to 65% within 2017. Ministry of Finance (photo) says that during 2015, this debt will be reduced by 0,3%.
Thus, public debt at the end of 2015 is projected to go down to 70,6%, as opposed to a projected figure of 71% of GDP for 2014.
This ministry says that it has three instruments: fight against tax evasion, reformation of the way public funds are used and important taxation reforms.
"The coordination of these instruments aim at achievinge a falling tendency of public debt this year", says a document of the Albanian Finance Ministry.
In 2017, level of public debt is expected to be 65,5% of GDP (Gross Domestic Product).
The government is hoping to achieve the reduction of debt to 65% through the fiscal impact that the reform in the energy sector is expected to gave through this three year period.
The government believes that borrowing in foreign markets, without the approval of parliament, will have its impact, because loans at variable interest rates may be searched.
Experts believe that if parliament ratifies the bill that the government has drafted, the cost of debt will also be reduced. According to them, by giving the government leeway in borrowing in international markets without approval in parliament, action can be taken when interest rates are favorable. Experts say that the reduction of debt is a challenge that the Albanian government must face in the coming years, as the high level of public debt remains the main risk in achieving a sustainable high economic growth.
The opposition insists that public debt should not go over 60% and it's against the government plan to avoid parliament's approval every time it wants to borrow. According to the opposition, such leeway is unacceptable. /ibna/