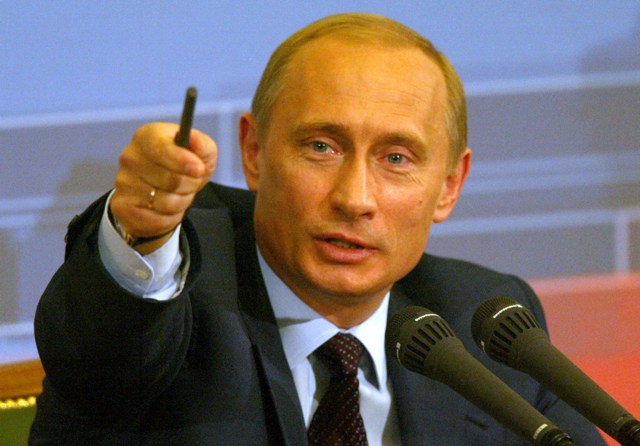 Tirana, April 27, 2015/Independent Balkan News Agency
By Edison Kurani
Prime Minister Edi Rama considers the strategy followed by Russian president, Vladimir Putin on Europe as a threat, saying that Europe must react.
This is the first time that the Albanian PM makes such strong comments on Russia. Rama made these comments for the German media during a visit to Stuttgart during the weekend.
"Putin followed a strategy which is an absolute threat for Europe. This is an uncontrolled strategy which became concrete with the annexation of Crimea and on the other hand, the intervention in Eastern Ukraine is not coming to an end", Mr. Rama said.
Some international analysts say that the Russian president, Vladimir Putin is working in order to have countries such as Montenegro, Greece, Hungary and Serbia on his side.
But what happens if we have a division in Europe?
The Albanian PM suggests that Europe must react and that it needs a courageous and aggressive strategy for expansion. "Europe must react. Europe must still address other issues such as international terrorism and Islamic radicalism. Therefore, the European Union needs to approach Balkan. It needs a courageous and aggressive expansion strategy. More of this and not less of this, is the right reaction at this time", says Mr. Rama, referring to the process of accession of the Balkan countries in the European Union.
Albania's public declarations on Russia are rare, but silence has been accompanied with actions. The Albanian government doesn't have many intense diplomatic relations with Moscow and the visits of the state leaders of both countries are rare.
A few days ago, Albania rejected an invitation to participate in a military parade organized by Russia to celebrate the 70th anniversary of the end of the Second World War.
Tirana issued a negative response to the invitation made by Russian president, Vladimir Putin, thus being in line with the positioning of other strategic partners.
"Heads of states are invited to take place in such ceremonies, but the Albanian government has condemned the Russian intervention in the Ukrainian territory and joined the Euro Atlantic community's positioning. We're following the same line as our strategic partners", say official sources at the Ministry of Interior.
The invitation for the "super parade" of May 9 has been rejected by EU leaders Angela Merkel and David Cameron, due to the crisis in Ukraine and Crimea's annexation. The German chancellor rejected this invite since 11 March. While the EU is looking to come out with a clear conclusion, negotiations continue.
Meanwhile, Serb president, Tomislav Nikolic and General Commander of Armed Forces have accepted the invite of the Russian Defence minister, Sergey Shoigu and have agreed for Serb soldiers to participate in the May 9 military parade. /ibna/