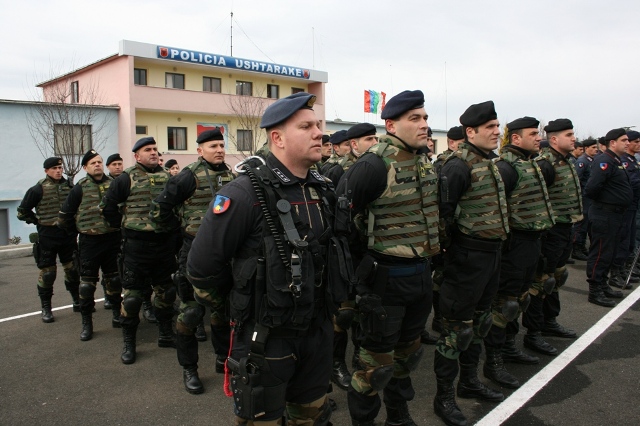 Tirana, January 6, 2015/Independent Balkan News Agency
The Albanian government has decided to provide powers of surveillance and investigation to the Military Police. A new bill has been drafted by the government and it will be sent to parliament, where the left in majority has control.
In the new bill on military police, this structure will also have the powers of an informative service.
This police is provided the power of searching and stopping, not only military men, but also civilians who work in the armed forces and who are suspected of threatening the security and assets of the military forces.
Up until Albania's accession in the NATO in 2009, this police force served to gather those young people who tried to evade obligatory service.
"The activity of Military Police applies to all military and civil subjects, national or foreign, with or without citizenship, which through their actions, threaten the activity of the Armed Forces of the Republic of Albania, in or outside the country", reads the bill.
Pursuant to this bill, two structures will be created: Criminal Military Police and Judicial Police in the Military Police. The bill also provides for surveillance and informative activities, arrests, collection of information and search of premises.
"The rules for the holding of the informative activity and the preservation of data are approved upon the joined directive of the minister of Defence and general Attorney", continues one of the articles of the bill.
This police force will depend on the General Chief of Staff of Armed Forces. Military Police will also include the Inspectorate for Fire Protection and Rescuing.
In particular periods and in extraordinary circumstances, which are frequent in Albania, Military Police, in cooperation with the Ministry of Interior, may assume other duties, which relate to the protection of civil institutions and constitutional order.
Recently, opposition in Albania has accused the majority of providing the structures that depend on it, abusive powers. According to the opposition, the left is forming parallel structures of investigation, which put a question mark to the current legal institutions. These accusations have been rejected by the majority. /ibna/