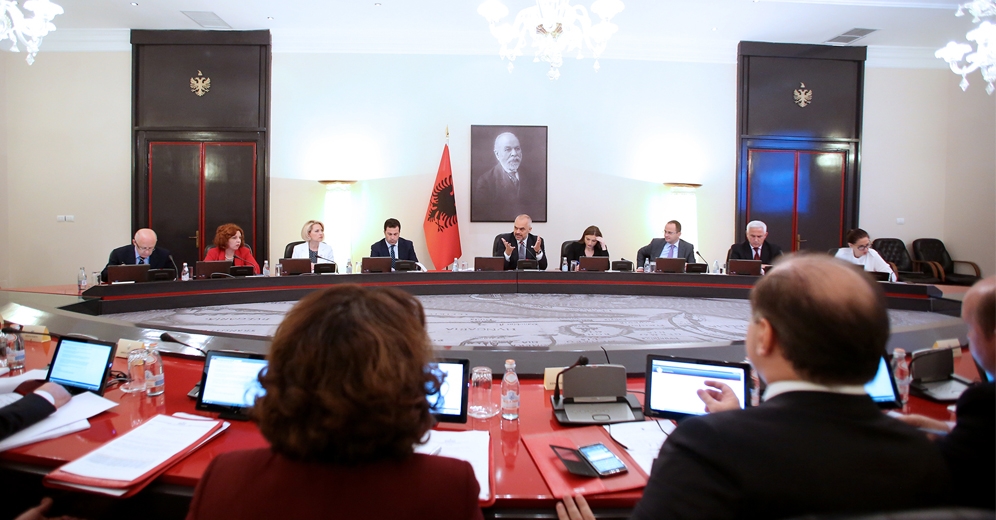 Tirana, November 3, 2014/ Independent Balkan News Agency
The Albanian government has submitted to parliament the bill on next year's State Budget. It's the first time during these years that the bill is submitted two months ahead of the end of the year, like the Constitution requires it.
Minister of State for Relations with parliament, Ermonela Felaj said that the government aims at respecting legal deadlines, in order for the budget to become applicable at the start of the year.
"The approval of the 2015 budget within the fall session, means that this budget, in contrast to before, is made active at the start of January 2015", said Felaj, after the draft was submitted to the Council of Ministers (photo).
According to the Constitution of the Republic of Albania, the State Budget includes all state expenses. Therefore, it's necessary to use the time to decide with all institutions, people or stakeholders as to how will expenses be made in 2015.
These parties must also be clear as to how they can use more efficiently tax collected incomes, in order to continue with important investments in education, health system, agriculture and infrastructure.
By submitting the budget within the constitutional deadline, the government offers an opportunity to parliament to hold public hearings, receive opinions, complaints from institutions and the public, in order to improve the project and consolidate it.
Mrs. Felaj said that the Conference of Chairmen will be held in Parliament in the coming days, which will present the content of the bill on the budget, along with the tax package.
This presentation will be made by the Ministry of Finance and will be introduced to a special calendar of proceedings in permanent parliamentary committees and parliamentary sessions.
"The fact that we're offering to stakeholders an opportunity to be involved in the discussion about the budget, is a confirmation that the Alliance for a European Albania is delivering its engagements toward Albanian citizens", said Mrs. Felaj in a political manner. /ibna/