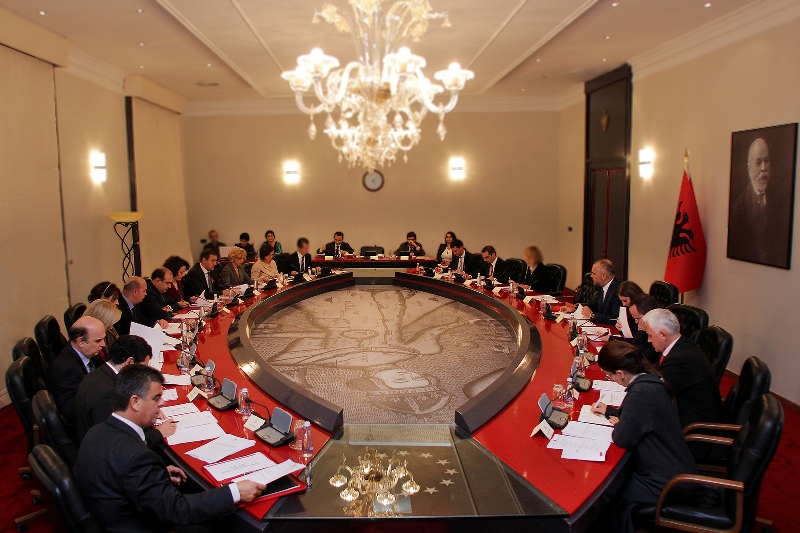 Tirana, March 5, 2014/Independent Balkan News Agency
In Albania, the government has decided to revoke all fines issued by taxation authorities to different private enterprises in the electoral period during the time time of previous government of prime minister Sali Berisha.
Minister of Economic Development, Commerce and Enterprise, Arben Ahmetaj confirmed this decision taken by the Council of Ministers today (05.03) in a press conference.
"The government has decided to pardon administrative penalties issued following inspections carried out from March 1 to August 31, 2013. This sets up a new relation between the government and businesses", said Ahmetaj.
According to Ahmetaj, the previous government has used fines as a means of pressure toward businesses during the pre electoral period. He said that this decision puts an end to a "shameful chapter".
"This bill will revoke all fines issued during the period in question, the pre electoral and electoral period when fines were issued to punish those who disobeyed and as a means of abuse in the post election period", said Ahmetaj.
"This decision taken by the Council of Ministers is a very important step forward in the relations between the government and business. If up until yesterday, fines were issued as a means of political pressure or to fill the treasury emptied as a result of mismanagement, this shameful chapter of relations between the state and businesses has been closed once and for all, as trust is at the foundation of this new relation. Apart from putting an end to a big injustice, this measure also assists the major project undertaken by the government to improve business environment", said Ahmetaj.
During the electoral period, the opposition led by the head of the Socialist Party, Edi Rama, accused prime minister Sali Berisha of punishing businesses with fines as a means of pressure against them.
At that time, Rama declared that once the SP came into power, the fines issued during this period would be pardoned and called on businesses not to take these fines into account.
Berisha had considered this a speculation on Rama's part. He invited the head of the opposition to draft an amnesty for fines and vote it in parliament in order to prove that Rama's tactic was sheer propaganda.
"The amnesty is a gift from the state. The state punishes by law and pardons by law. Let us vote the amnesty law in parliament", declared Berisha when he was in power.
The head of the Socialist Party never responded to the invitation of the prime minister of that time. /ibna/