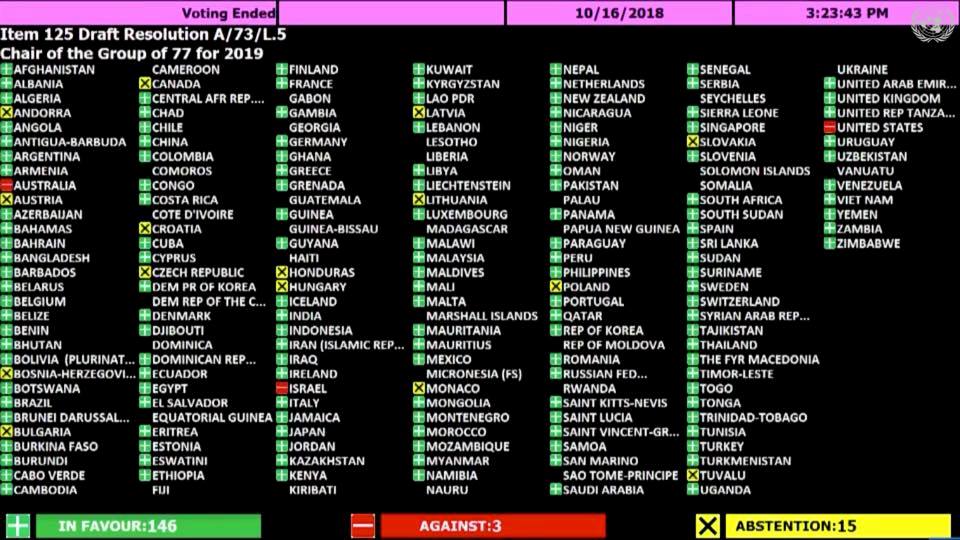 Albania has once again voted against the US in the UN. On Tuesday, Albania's representative voted in favour of the resolution introduced by Egypt for the recognition of Palestine by the UN as head of the Group of 77.
This voted is commented by former Foreign minister Tritan Shehu, who currently acts as vice chairman of the Parliamentary Foreign Committee.
He says that the decision of the Albanian government comes at a time when Albania is not part of that group and Palestine is not a full member of the UN.
The reaction of the US was immediate, considering this resolution as "a harmful act which makes the process of peace in Middle East even more difficult".
According to the opposition MP, Tritan Shehu, such acts weaken the support that the US offers to Albania.
But, Shehu positions himself against Palestine: "By supporting Palestine, which is known for its strong position against Kosovo, not only we're going against the US position, but we're also damaging the peace process in that region, which cannot take place without the US", Shehu suggests. /ibna/