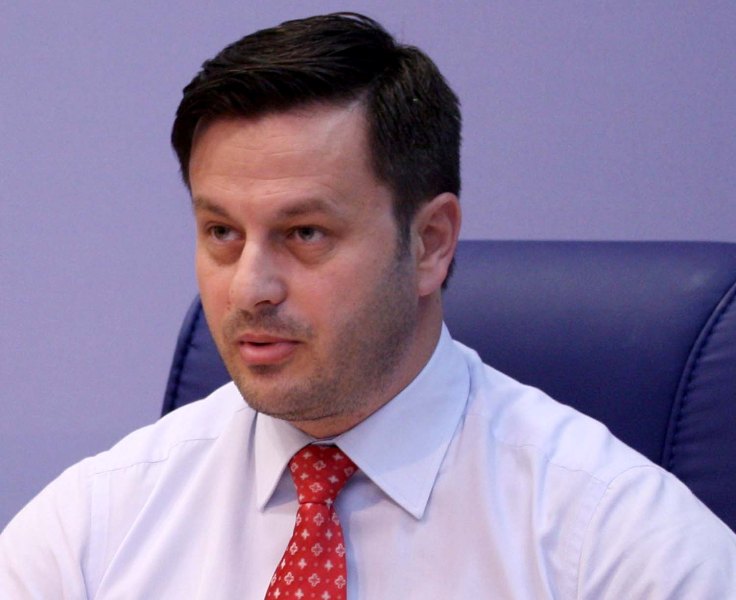 Number two of the Ministry of Education and Sport, General Secretary Plarent Ndreca is accused of violations in procedures relating to procurement, thus causing economic damage to the State Budget amounting to 108 million ALL (771,000 euros). The blocking of quotas for PHDs in public universities, has led to funds being redirected toward a private university
Tirana, 14 July 2015/Independent Balkan News Agency
By Edison Kurani
High State Audit in Albania has given its first "blow" to the highest government structures, by accusing no. 2 of the ministry of Education and Sport, Plarent Ndreca (photo) for abuse with funds and for blocking PHDs and orienting the funds to a single private university.
This is the first time that HSA "attacks" a senior state official in office. There have been previous cases, but only with senior officials who had left office for several years.
HSA says that it carried out an audit in the Ministry of Education and Science in order to verify economic and financial compliance in this institution.
Amid the abuses denounced by HSA, there's also the construction of Tirana Olympic Park, for which it says that it has disqualified 7 Economic Operators and has qualified the Economic Operator with the highest offer. As a result of these violations, the State Budget has suffered economic damages amounting to 562,000 euros. Another abuse discovered by HSA relates to the purchase of school equipment, causing damages amounting to 209 thousand euros.
PHDs
Many people have complained in different forums that Ministry of Education and Science has blocked PHDs. This time, it didn't happen like it usually happens when complaints are only made in social networks.
HSA says that "the blocking of PHDs in public universities has redirected funds to one private university". And this has happened for three years in a row, artificially accumulating an increase in demand for this public good.
As a result, people have addressed to the private sector and this has led to the reallocation of their expenses to the private sector, by causing public universities to miss out on significant amounts of money and having effects in the level of investments and the covering of costs by these institutions.
"From a single calculation (based on a minimum fee of 204,000 ALL or 1600 euros with a minimum number of quotas of 300), public universities budget has lost around 500 thousand euros, funds, which as a result of blocking PHDs, have funded public institutions.
HSA demands to the Ministry of Education and Science "to take all necessary measures not to block the admission quotas for the PHD programs in public universities and in orienting quotas to private universities.
HSA measures
For these violations, HSA has pressed charges against Plarent Ndreca, General Secretary of the Ministry of Education, in the quality of chairman of the Commission for the Evaluation of Offers and it has also pressed charges against two other officials, on count of "Abuse with office" and "Violation of equality of participants in public tenders or auctions".
HSA has also demanded for compensation to take place in all financial values and remove from duty and from the civil service nr. 2 of the Ministry of Science and Education and 4 other officials. /ibna/