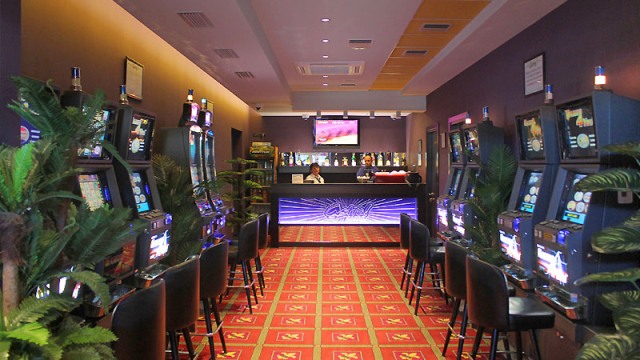 Owners of gambling activities in Albania have no reason to worry until 1 January 2019, because nobody will displace their activities.
The government's draft went to Parliament and the Parliamentary Economy Committee approved the postponement of the enactment of the law on gambling activities for another two years.
Thus, all businesses that operate in the field of gambling activities, casinos, etc, will not leave urban areas to move into suburbs or tourist areas.
MPs that seconded the postponement of the law, gave two arguments: damage to the state budget and reduction of the number of people who are employed.
According to them, "the application of the law which closed this activity is currently impossible, as the termination of contracts would damage the budget and would have an impact on the employees of this sector".
Meanwhile, the law which has been drafted years ago, but which is not being applied, doesn't oblige Albanian and foreign companies to shut down their activity, but it displaces them out of the cities.
It is a fact that in all major cities, gambling activities have occupied the best spots and locations, being easily accessible by all ages and thus becoming a cause for social wounds.
In contrast to other countries, the majority of people who gamble in Albania are poor people who then experience dramas and sell personal properties such as cars and houses.
The head of the Economy Committee, Erjon Brace says that although the law was postponed more than two years, several changes have been made, which he considered crucial. Thus, if a casino or a gambling activity is shut, it can no longer reopen. Also, the amount that these activities must contribute in supporting sport, tourism and culture has gone up to 0.4% of the turnover. Another change relates to the reduction of space for publicity of companies dealing in gambling activities. /balkaneu.com/