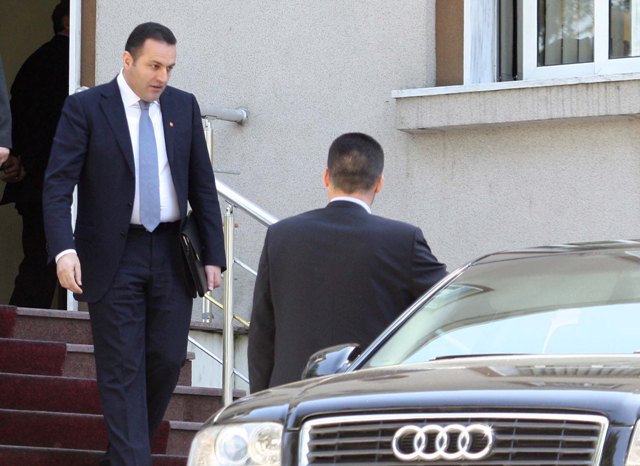 Tirana, 6 October 2015/Independent Balkan News Agency
The Albanian government has drafted a new package of constitutional amendments which lead to the immediate removal from duty of the current Attorney General and to give way to the election of a new Attorney General.
The package with these constitutional amendments has been sent to the Venice Committee for interpretation and then, this package is expected to pass in parliament.
These details were provided by the head of the Parliamentary Law Committee, Fatmir Xhafa. Xhafa says that the new constitutional amendments, which are expected to be approved by parliament, will put an end to the term in office for Attorney General, Adriatik Llalla.
The new constitutional package for the reform in the justice system, will interrupt the term in office of the Attorney General, which is supposed to end in two years.
Confirming the fact that Mr. Llalla will be removed from duty immediately after the constitutional amendments, Mr. Xhafa adds that the former can run for reelection.
Fatmir Xhafa is the head of the Ad Hoc Committee for Constitutional Amendments. He says that "a new attorney general will be elected, based on the new procedures who were given by the experts that drafted the amendments".
"If these legal amendments proposed by us will receive the approval of the Venice Commission, the mandate of the current attorney general will be suspended and another one will be elected based on the new formula, with new functions and new responsibilities", Xhafa said.
"The next attorney general may be the current one and he may receive our approval to continue in his post by being elected based on the new formula".
In the meantime, the government seems to have thought about those prosecutors who have left duty. Based on the new legal amendments, prosecutors who have served in office for 7 to 9 years, should be secured an important post in the state administration.
Previous prosecutors have continued their career as private lawyers and in other private businesses, while Mr. Llallas predecessor, Mrs. Ina Rama, applied to the court for a job, but she wasn't given that post.
The constitutional amendments, which if approved, lead to Llalla's removal, come a few months after he warned a "wave" of arrests for senior state officials who are accused of corruption. Mr. Llalla said that if the investigations of the prosecution lead to a wave of arrests, they would shock the Albanian public opinion. /ibna/