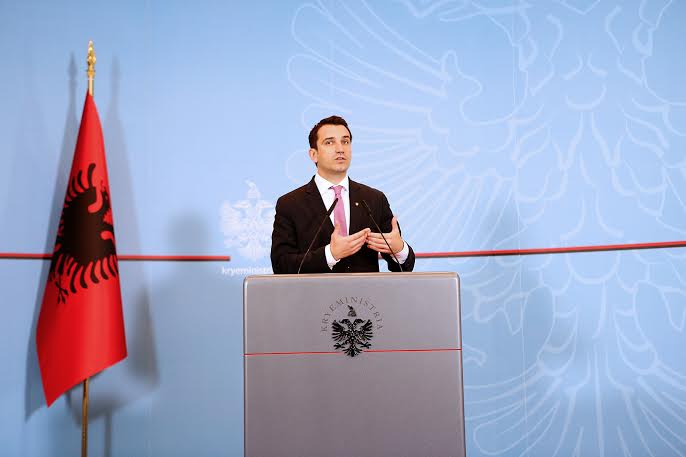 Tirana, May 7, 2014/Independent Balkan News Agency
Starting from today, Albanian citizens of the Republic of Kosovo and Valley of Presevo, no longer need to apply for a work permit in order to work in Albania. The decision was taken today by the Council of Ministers. The decision to lift the work permits, like it was confirmed by the Minister of Social Welfare and Youth, Erion Veliaj (photo), only applies to Albanians of Kosovo and Presevo and not to other communities that live there.
"Through this decision, the Albanian government positively responded to the demand made by a group of representatives of student associations from the Valley of Presevo who study in Tirana. The last government treated them according to the law on foreigners and employment of foreigners, while our government doesn't consider the Albanian citizens of the Valley of Presevo as foreign citizens", says Veliaj.
Thus, the citizens of the Republic of Kosovo and Valley of Presevo don't need to go through a bureaucratic process of applications in order to be issued with a work permit, because today's decision of the government offers an opportunity to work in Albania to every citizen from Kosovo and Presevo Valley. "This is the reason why every student, boy or girl who studies in Albania and finds a job, will do this without the bureaucracies of applying for a work permit or adapting to the quota of employments for foreign citizens in the country", said minister Veliaj.
Many people in Albania say that the arrival of foreign citizens in the labor market of the country can lead to a further increase of the already high unemployment rate.
Mr. Veliaj says that there's no cause for concern, because according to him, the majority of demands for work permits come from small and medium sized businesses which create new jobs.
"I know that critics may say that there are no sufficient jobs for the citizens of Albania, let alone those of Kosovo and Presevo, but I'd like to inform you that 80% of demands that we receive for work permits in Albania from the citizens of Kosovo  or Presevo Valley come from businesses. Thus, people who apply and create new jobs while building their businesses", said Mr. Veliaj. /ibna/