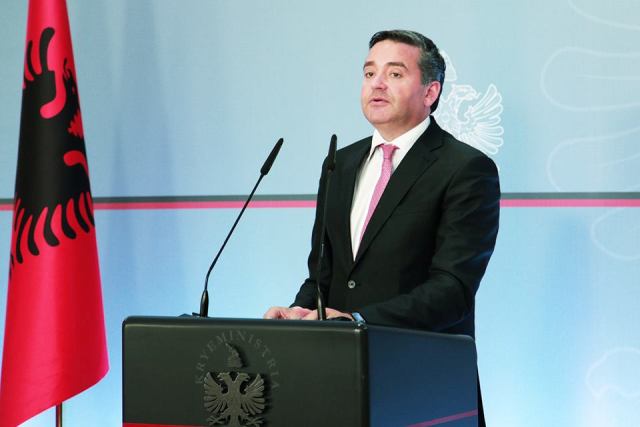 Tirana, 27 July 2016/Independent Balkan News Agency
By Edison Kurani
The Albanian government has decided to modestly increase retirement pensions. This is more of an indexation of inflation rather than a pension increase.
The pension increase which will take place on 1 August 2016 will benefit 635 thousand pensioners, of which 461 thousand in urban areas and 142 thousand in rural areas.
Minister of Social Welfare and Youth, Blendi Klosi said today (27.07) that the Council of Ministers approved a decision for the increase of pensions based on the indexation of prices. This increase will benefit all categories of pensioners by 1,6%. Klosi said that this increase of 1,6% is higher than a year ago, when pensions increased by 1,3% and higher than the price inflation which this year was 1,2%.
This was the motivation that the minister gave for this increase, which he considered as very important: "The increase in pensions reflects our promise for more attention to this category, for which we have a major obligation to make constant improvements of the scheme".
Meanwhile, IBNA talked to different pensioners in Tirana. They all believe that this increase is ridiculous and insignificant. Some of them also give figures: "My monthly pension is 23 thousand ALL (165 euros) and with this new increase, I will benefit no more than 300 ALL more (2 euros)", says a 71 year old man who has worked all of his life in the Metallurgic Plant and other plants of the heavy industry.
Opposition's reaction
The opposition says that the increase by 1,6% is ridiculous. Democrat MP, Jorida Tabaku considers the fact that the government boasts about the fact that pensions increased more than last year, when they increased by 1,3%, a paradox.
"635 thousand pensioners who are paying 25% more on their power supply bill, who are paying 30% more on university fees for their children, who are paying 25% more on their bus fare, who are paying more for every food product, because tax on profit is 50% higher, must be happy with the indexation of their pension by a percentage which is almost as much as inflation", Tabaku says.
During its 8 years in office, DP increased pensions 6 to 10% a year./balkaneu.com/