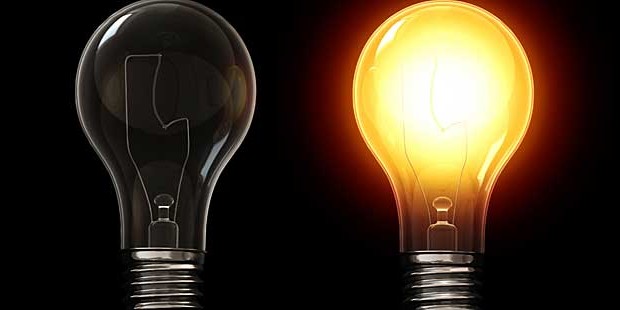 IBNA Special Report/Part of the government plan was the increase of the price of power supply for all private, state and household consumers, reducing the cost for a part of poor households which have been officially recognized by the state as such. Many people say that this division is not serious, fictitious and unfair
Tirana, September 4, 2014/Independent Balkan News Agency
The government of Albania has approved a loan agreement between the Republic of Albania and International Bank for Reconstruction and Development, for the funding of the project which aims at recovering the electric energy sector. The loan in question amounts to 150 million USD.
Earlier in August, the World Bank announced a 150 million USD loan for the Albanian government, to go for the energy sector.
These funds are allocated a few weeks after Albanian authorities accepted a compromise with the Czech company CEZ, offering this company an amount of 95,5 million Euros.
Ministry of Energy and Industry, Damian Gjiknuri, says that during the month of July and August, the government has negotiated an important package of financial support by the World Bank for the recovery of the energy sector.
"Part of this package are 150 million USD, which will be followed by other funds from other international institutions, which are ready to contribute for the recovery of the energy sector", says Gjiknuri.
He says that the reform in the energy sector remains a critical issue and adds that the government is addressing it in the correct way.
"The support of the World Bank with this financial package shows confidence in the reforms undertaken by the Albanian government. Reforms have just started, because we found an unclear legal situation with the distribution system. The settlement of the dispute with CEZ, the definition of a clear legal status and the nationalization of assets of the distribution system, opens up a window of opportunity for investments in this sector. Without the closure of this legal gridlock, the system would continue to be in a state of collapse, the situation of the regulation of the sector would continue like this and the situation in general would be more critical", says Gjiknuri.
***
Energy is one of the most critical problems for all countries, European countries and countries in other continents.
In Albania, after 1990, the power supply system has functioned at a loss, thus creating financial gaps. Experts say that there has been a constant poor management of the sector and of many public assets of this sector have been destroyed.
The sale of power plants is believed to have had an impact in the increase of the cost of power supply, because the private sector has been given many assets that belonged to KESH (Albanian Power Corporation), making the crisis in the system even deeper.
The current government says that reforms are taking place and claims that the results will be seen in a few years time. The project involves investments in the distribution sector, improvement in the measuring system, improvement of management and necessary investments which have been missing in the energy infrastructure, especially in the distribution assets. This, in order to improve supply with power and reduce losses.
Part of the government plan was the increase of the price of power supply for all private, state and household consumers, reducing the cost for a part of poor households which have been officially recognized by the state as such. Many people say that this division is not serious, fictitious and unfair. They say that the state cannot consider only those thousands of households that are on economic aid as poor, but it must also consider as such those thousands of households which have low monthly incomes that do not even enable them to meet minimum living standards. /ibna/