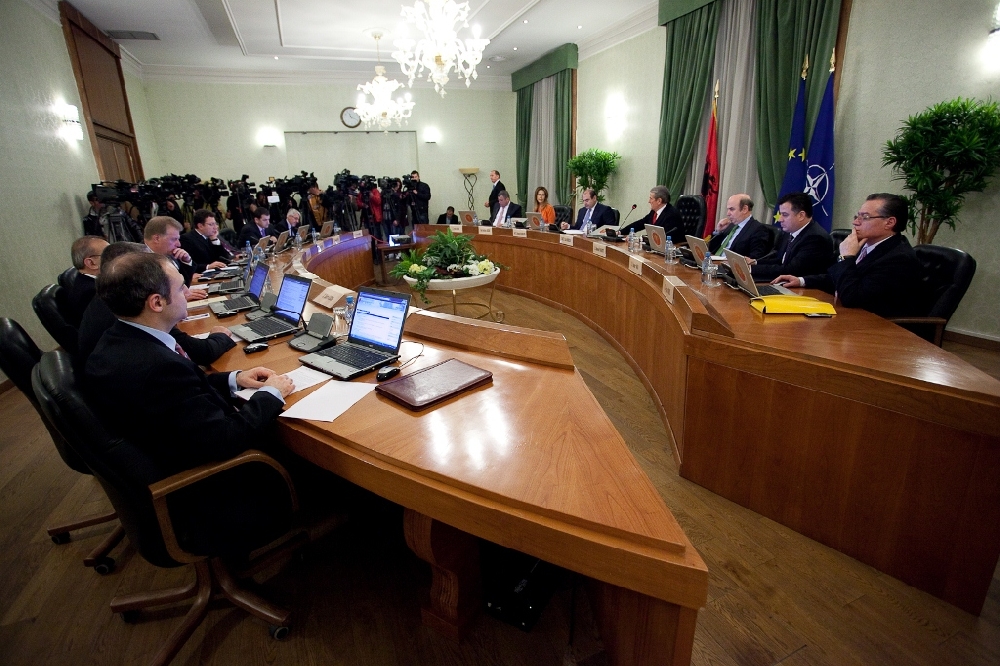 Tirana, 9 April 2013
The Council of Ministers of Albania declared today the decision to lift the 10 percent tax on agricultural land transactions.
"The aim of this waiver is to encourage the agricultural land market and to decreade costs of transations for those farmers who want to increase the size of their farms," said Prime Minister Sali Berisha.
The government of Albania also approved a project to reduce by half dues for used machinery and vehicles that are imported into the country.
The Prime Minister also asked that legislation that will extend with two more years the validity period of government-issued bonds.
"Government-issued bonds are not money; that is true. But, they are valuable and the government has an obligation towards citizens to preserve their value. I call on citizens to make use of the bonds in all possible ways given the expected boost that the bonds'market will undergo." He reminded investors that they could use this bonds to pay for state-owned assets that will be privatized soon.
Berisha also noted the government would open legal council offices in the main districts to provide citizens with information on laws and legislations that they have an interest in.
The Government also approved the agreement throuhgh which it vows to support the Trans Adriatic Pipeline. The Prime Minister noted the project was the most important project for the entire region. /ibna/