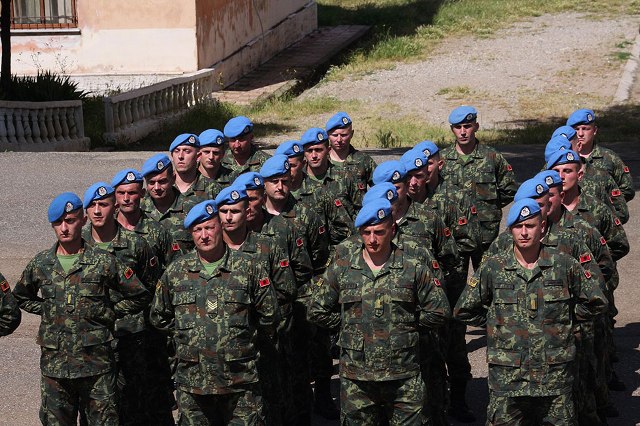 Tirana, 22 June 2016/Independent Balkan News Agency
By Edison Kurani
The Albanian army has decided to intensify its presence in Afghanistan. Minister of Defense, Mimi Kodheli said yesterday (21.06) that Albania has decided to double the number of its troops to Afghanistan.
"This year we are doubling the level of participation in the 'Resolute Support' Mission in Afghanistan", Kodheli said.
Meanwhile in Kosovo, Albania will maintain the same numbers, in accordance to NATO's decisions.
In the meantime, Albania has sent a patrol ship for refugees with the NATO mission in the Aegean Sea.
This is confirmed by Mrs. Kodheli: "We are intensifying our participation with a ship in the NATO sea operation in Eastern Mediterranean, which is fighting the illegal traffic of emigrants in the Aegean Sea, between Turkey and Greece", Kodheli says.
Meanwhile, a battalion of Albanian armed forces is now ready to act with armaments which are completely new.
The minister also announced a significant increase of the budget for the Albanian army. This year, the budget has increased by 12%.
Kodheli's declarations come a few days before the NATO Summit in Warsaw. The 8-9 July summit is seen as a historical moment for NATO, because it will determine further steps to secure collective protection for member countries. The strengthening and modernization of the Alliance's defence will be at the center of discussions in the Summit. The allies will also assess the long term implications of the crisis in the relations between NATO and Russia and consider further steps.
Albanian Commando embark on their mission in Afghanistan
A few days ago, a group of AAF Commando Battalion embarked on their peacekeeping mission in Afghanistan, in the framework of AAF's contribution on NATO operation "Resolute Support Mission".
Six thousand servicemen of Albanian Armed Forces were trained during this period of short or long-term in Turkey or in Albania by the Turkish Armed Forces.
The forth peacekeeping contingent of AAF will serve for e period of six months in Afghanistan and will be part and act under the Regional Turkish Command in Kabul. /balkaneu.com/