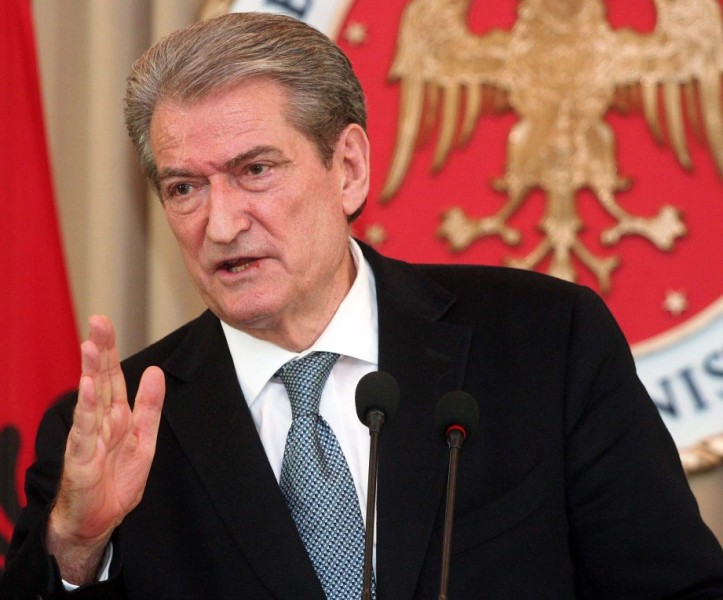 Tirana, September 3, 2013
The Albanian government declares for the first time publicly that it will not allow any military intervention toward Iran. This is the first declaration which is against the stance taken by the United States of America, which has been strongly supported in every action or plan as far as military interventions are concerned.
This declaration was issued on Tuesday by the Albanian Prime Minister, Sali Berisha who received in a meeting the new Iranian ambassador, A Majid Mozafari.
"I assure you that no military actions will be carried out from the Albanian territory toward Iran", said Prime Minister Berisha.
During this meeting, Mr. Mozafari expressed Teheran's anger about the fact that the Albanian government, upon the request of the USA, accepted a group of mujahidins whom Iran considered as terrorists.
"Iran would not have wanted for Albania to be the first country which accommodated Mojahidin e-Khalq group which were staying at "Freedom" camp in Iraq", declared the Iranian ambassador, A. Majid Mozafari.
Mr. Berisha said that each one of the asylum seekers who will have full assurance by Iranian authorities and who wishes to return in his country, will not be prevented by Albanian authorities.
"We're determined to offer them conditions for a free and a good life in this country, while re stressing that this act doesn't have any ulterior motives apart from the humanitarian one", said Berisha.
During this meeting, Premier Berisha was made a "wish" for authorities in Teheran: "I hope that Teheran solves in its best interest with transparency and cooperation, like other countries have resolved the issue of nuclear weapons and to move forward in the path of international cooperation". /ibna