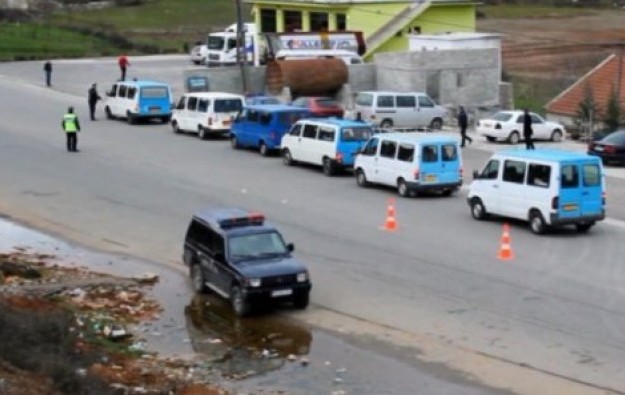 The decision is seen with skepticism by the citizens: We have no other means of transport
Tirana, 29 August 2016/Independent Balkan News Agency
By Edison Kurani
Starting from 1 January 2017, the government has decided to entirely stop the use of vans for intercity transport of passengers. Minister of Transport, Edmond Haxhinasto says that as of the first day of next year, passengers will be able to travel from one city to another through buses alone.
But is such decision well studied?
Many people are skeptic, including experts.
They say that there are many reasons not to get rid of the German and Turkish model of the use of vans for inter city lines.
First of all, the roads of Albania have been built in difficult terrains. Most of them are in miserable conditions, without modern infrastructure, without signs and without European standards.
Highways are lacking. Few segments alone have several kilometers where the road is divided, but they are not many. So far, there is not yet any highway which links two cities together.
What's more, the majority of the country, from north to the south, have mountainous terrains, where the crossing of buses is difficult, dangerous and takes lots of time.
Throughout the years, tragic accidents with many casualties have occurred as a result of the use of intercity lines, mainly in the north and the south.
Meanwhile, vans are a business where a lot has been invested in Albania. Adrit is 41 years of age and along with his father, they have a van, for which they say that they did everything to secure the necessary paperwork to take their van on the road.
They say that they have paid bribes several times, until they managed to enable their van to move from Tirana to northern cities, although their paperwork was in order.
"After spending every saving that I had and after borrowing money, now they come and say that vans will no longer be allowed to circulate. They are merciless", says the 41 year old irritated and sad.
Several times in the past 15 years, government have said that they would take vans out of circulation. This time, Ministry of Transport seems determined to take this step. It has also announced that buses will run through schedules, the same as in Greece.
The ministry says that such thing is necessary, because it aims at making the market more stable and improve the quality offered to the citizens.
According to the guideline of the Ministry of Transport, 326 intercity lines will run throughout the country, as opposed to 588 lines that ran before, starting from 1 January 2017. Bus owners have been asked to renew one fifth of their fleet and until 2022, all of their fleet. /balkaneu.com/