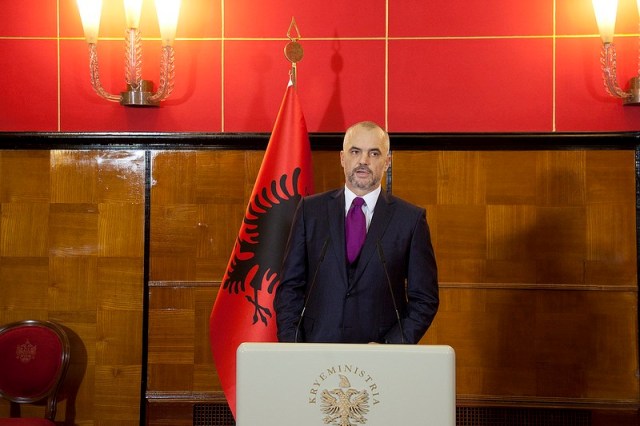 Tirana, October 25, 2013
Albanian government has decided to act like Turkey, by stopping the activity of all online sport betting. The decision was announced on Friday by Premier Edi Rama in a press conference (photo), upon the conclusion of the meeting of the Council of Ministers. Mr. Rama said that through the Ministry of Innovation, the government will block all websites which offer online betting in order for Albania not to have any more online bets, generating money that goes outside the borders.
"Nobody will be able to stop this incentive, which must be carried out at a time when Albania and Albanians must no longer leave a penny on gambling", declared Mr. Rama.
The Prime Minister claimed that that internet pages which will be blocked in Albania, have never been taxed by the Albanian state. According to him, every year, 500 to 700 million USD used to leave Albania, but not a penny was earned by the Albanian state.
As far as the operation taken place in the country targeting unlicensed casino businesses or businesses which have unpaid taxes is concerned, Mr. Rama said that even licensed companies will be punished.
"The government will not stop its efforts in the battle with zero tolerance against crime and especially for economic crime and gambling activities. The government has launched a legal reform which will determine clear borders even for the legal part of this activity. This is why the government is working to come up with a strategy for all of those who have a licensed activity in order for this activity to be exerted within the framework of the current legislation", declared Rama.
"The future of this country cannot have anything in common with gambling", declared prime minister Edi Rama. /ibna/