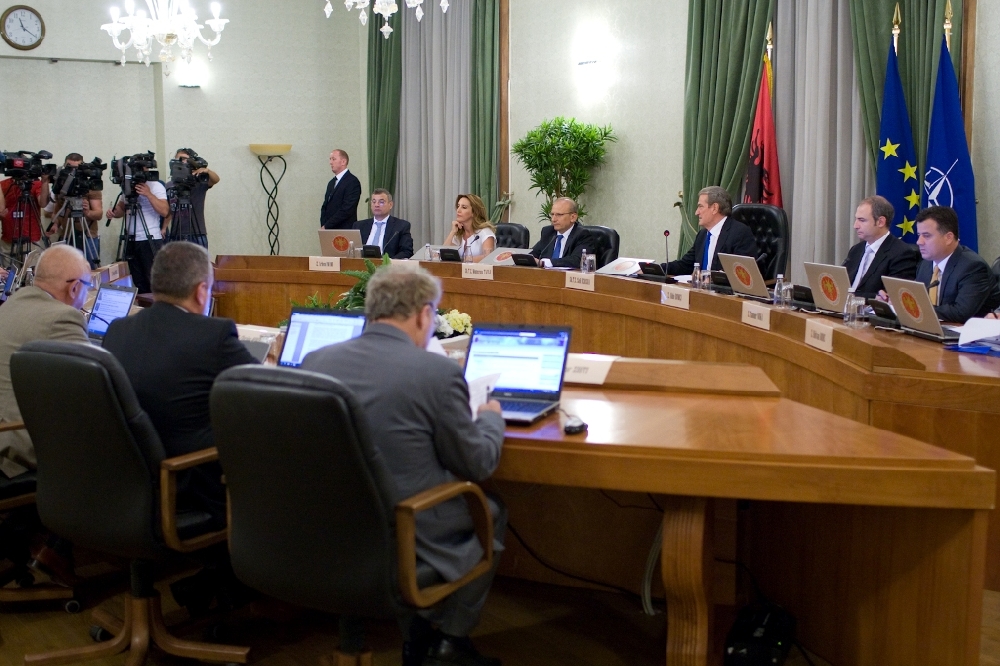 Tirana, July 17, 2013
The Council of Ministers of Albania approved in its Wednesday's (photo) meeting the decision for the increase of wages and pensions. According to the decision, pensions in urban areas increase by 4% while pensions in rural areas increase by 5%.
As far as wages are concerned, the decision foresees the increase of the wage for civil servants at an average of 5.4% or 2.7 times more than inflation. The decision doesn't foresee pay rises for MPs, ministers and high state officials.
This way, wages for civil servants amount to 58 thousand ALL or 414 Euros a month.
This decision foresees a 4% increase of 590 thousand pensioners, while inflation has been 2%. The largest increase will be made to pensions in rural areas by 5% or 2.5 times more than the increase of inflation.
With this increase, minimum pension in the urban areas becomes 14174 ALL or 101 Euros whereas in rural areas 9123 ALL or 66 Euros.
Prime Minister Sali Berisha said that the increase of wages and pensions was foreseen in the state budget voted in the month of December 2012 and that this increase is afforded by state budget.
Prime Minister Berisha gave assurances that there are plenty of funds for wages and pensions to be paid on time.
"The fund for wages is 100% guaranteed", said Prime Minister Berisha.
Berisha said that this decision should have been taken in the month of June, but in order not to cause misconception about the use of pay rises for electoral processes, the decision was taken after the elections.
Every year, the government of the past 8 years has increased wages and pensions up to 4 times more than inflation. This government has followed the strategy of indexing wages and pensions, in order for the living standards of civil servants and pensioners not to fall as a result of the rise of inflation. /ibna/