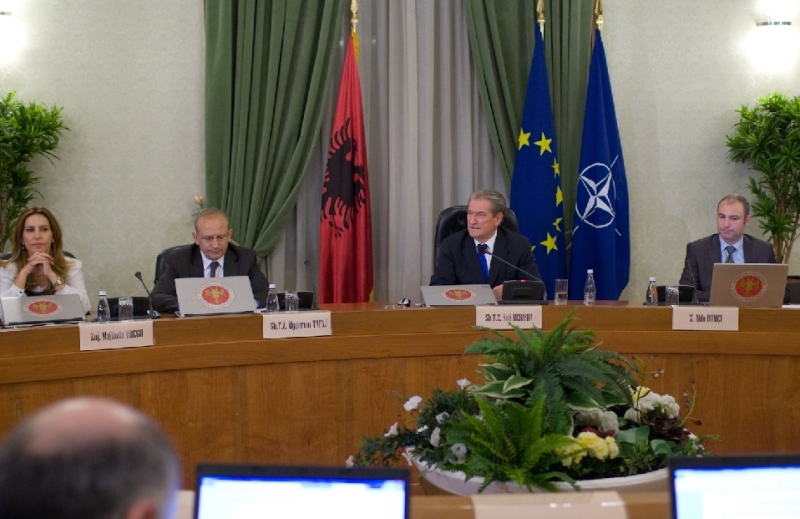 Tirana, July 10, 2013
A few days after the start of the second half of 2013, the Albanian government has decided on Wednesday's meeting (photo) to make drastic cuts in the annual state budget expenses.
Prime Minister Sali Berisha said that the government decided to make cuts that aim to impose a disciplinating regime over the expenses of the state administration for the remaining 6 months of the year.
This decision comes a few weeks after Berisha's government lost the parliamentary election and the current Prime Minister will hold this post until September 7, 2013.
The decision which was taken on Wednesday is valid for application until the end of the year and after its announcement, the opposition, which won the election, didn't contest it.
According to the decision, starting from July 15, 2013, the publication of announcement for procurement of budget funds is forbidden.
The decision also orders the blocking of all operative expenses and maintenance.
Land line expenses are cut by 50%, while mobile phone expenses are cut by 30%.
The government also decided the reduction of all expenses for travels and allowances outiisde Albania for all the state administration.
According to the decision, in case of participation in conferences or activities for which participating fees are paid, the approval of the Minister of Finance should be taken.
The decision also includes all training/seminars/courses outside of Albania for civil servants. From July until December, all expenses provided for these services are frozen. /ibna/