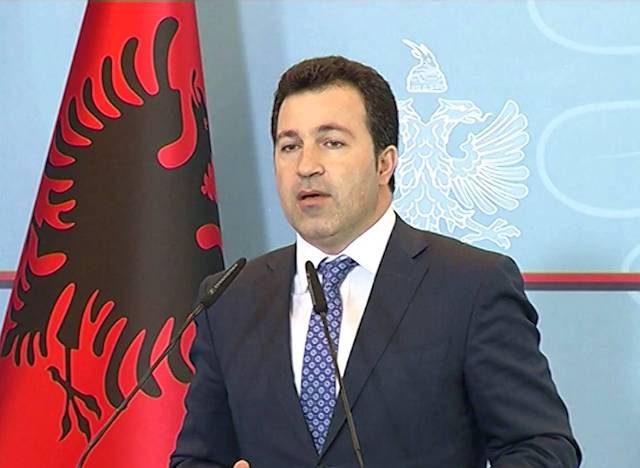 Tirana, April 1, 2015/Independent Balkan News Agency
In its meeting held today, the Albanian government has decided to bring back national public holidays by carrying them forward if they fall on a weekend.
Thus, if a public holiday falls on Saturday or Sunday, Monday will be an official holiday for all the public and private sector.
Deputy PM Niko Peleshi said that this decision takes effect immediately and added that this will be applied for Catholic Easter on April 5, whereby Monday April 6 will be a holiday and on April 12 for the Orthodox Easter, whereby Monday 13 will be a holiday again.
This way, equality is offered between private institutions and public institutions.
Peleshi said that this way, the Code of Work is respected, which says that Monday is off when holidays fall on a weekend.
Several years ago, "Berisha" government decided not to carry public holidays forward at the start of the week when they fall on a weekend.
This decision has been applied until today in the public administration. Meanwhile, in the majority of cases, private companies have continued with the old scheme brought back today by "Rama" government.
Mr. Peleshi said that this decision will also have advantages on national tourism.
Meanwhile, tour operators say that this decision is a gift to them, because they will have more opportunities to sell tourist packages for weekends and public holidays. In some cases, thanks to public holidays, people are often four days off and with the new decision, holidays will be applicable throughout the entire country. /ibna/
2015 Official Bank Holidays Schedule
January 1 and 2 – New Year's Day
March 14 – Summer Day
March 22 – Nevruz Day
April 5th – Catholic Easter
April 12th – Orthodox Easter
May 1 –  International Worker's Day
July    17th* – Eid al-Fitr (End of Ramadan)
September 24th   Eid al-Adha (Feast of Sacrifice)
October 19 – Mother Teresa Beatification Day
November 28 – Flag and Independence Day
November 29 – Liberation Day
December 8 – National Youth Day
December 25 – Christmas Day