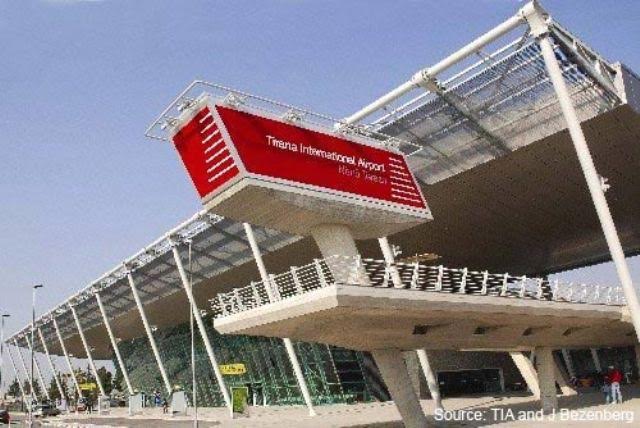 Tirana, 23 December 2015/ Independent Balkan News Agency
The Albanian government says that it has reached an agreement with the concessionary company of the Rinas airport to open other airports in the country.
Minister of Economy, Arben Ahmetaj says that the contract between the government and Tirana International Airport has been submitted to the Council of Ministers and once it's approved there, it will be sent for voting in Parliament, which will resume proceedings in January 2016.
"We have agreed with the Rinas concessionary company to liberalize international flights and we have concrete demands for low cost airports, such as in Saranda and Vlora. The agreement with the concessionary is being submitted to the government and Parliament", Ahmetaj said.
Ahmetaj said that the second step is to discuss on the prices: "Once the amendment of the concessionary agreement is ratified by the government and parliament, we will start discussions with the concessionary on the fees", Ahmetaj pledged, by not giving any concrete deadlines.
Government ministers have also made promises before that they would remove the Rinas monopoly, during Berisha's government and during Rama's government, but nothing has been done concretely.
The Albanian air transport is subject to a paradox for many years. Rinas airport has a 30 year exclusivity, which doesn't allow the opening of other airports.
Albania is currently the only country in Europe which doesn't have a second airport. Neighboring Greece has tens of airports, even in small cities. /ibna/