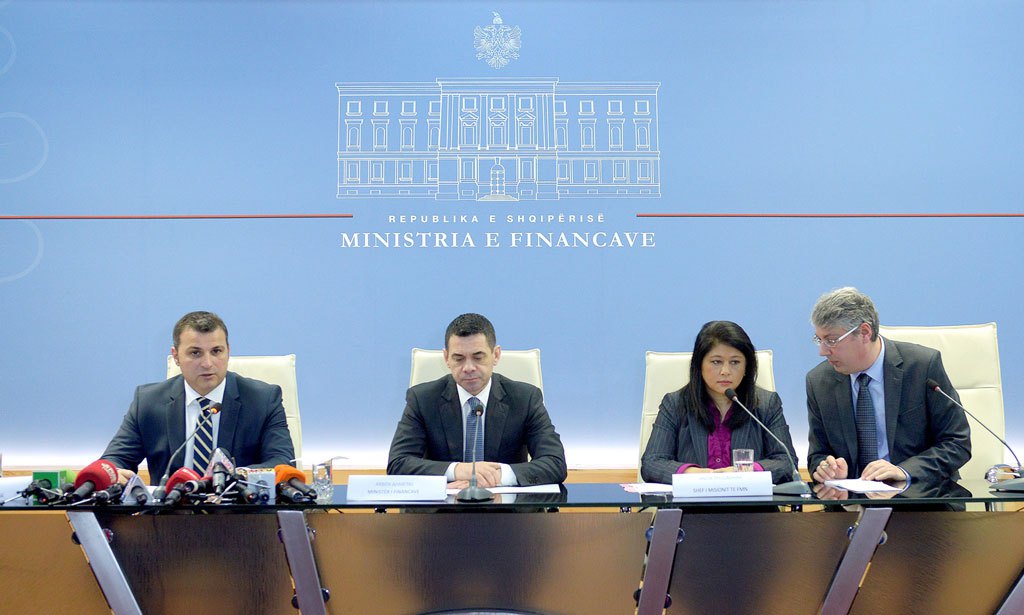 From now on, business companies in Albania will produce one balance sheet. This was declared today by the minister of Economy and Finance, Arben Ahmetaj and the governor of the Bank of Albania, Gent Sejko.
According to them, this incentive aims at putting an end to abuses with fictitious balance sheets, which, on one side avoid taxes and on the other, they influence the banks' decision when crediting businesses.
"Today it's a fact that companies keep two sets of balance sheets, one balance sheet is filed with the tax authorities and one is filed with the bank when asking for a loan. We have decided that businesses will be have to submit an official balance sheet which is in line with their tax assessment form", Ahmetaj said.
Meanwhile, Sejko said that the Bank of Albania has constantly backed the incentives taken by the government to formalize economy even more. /balkaneu.com/