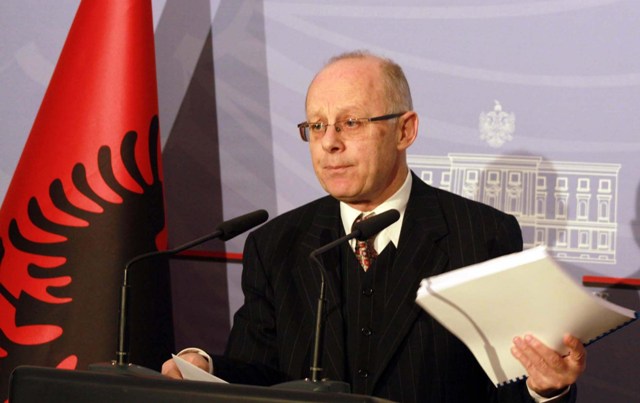 Tirana, 18 November 2015/Independent Balkan News Agency
The Albanian government has drafted the 2016 state budget, which, according to Finance minister, Shkelqim Cani, is the budget of regional development, reforms and the reduction of debt and taxes.
Minister Cani offers several other details: "This is a budget which focuses on the wellbeing of the people, because it supports several traditional sectors, where I would mention agriculture and forests. Also, this budget offers more powers and increases the number of services and funds for local government, which will offer possibilities and development potentials. Thirdly, another characteristic of this budget is that it doesn't increase taxes, but it reduces them, encouraging employment and reduction of poverty", minister Cani says.
According to Cani, one important feature of this budget is that for the first time, public debt starts to fall, taking the first step which was promised in offering medium term and long term guarantees for public finance.
The minister also offers figures: "Projected revenues amount to 417,7 billion ALL, projected expenses amount to 452,1 billion ALL, deficit will be 34,4 billion ALL, a drop of 23,8 billion ALL. For 2016, we project economic growth to be 3,4%".
Cani says that the 2016 budget is 19% higher than in 2015.
"In a matter of two years, the country's budget has gone up by 18 billion ALL, whereas for a whole decade it had only gone up by 3 billion ALL", Cani says. /ibna/