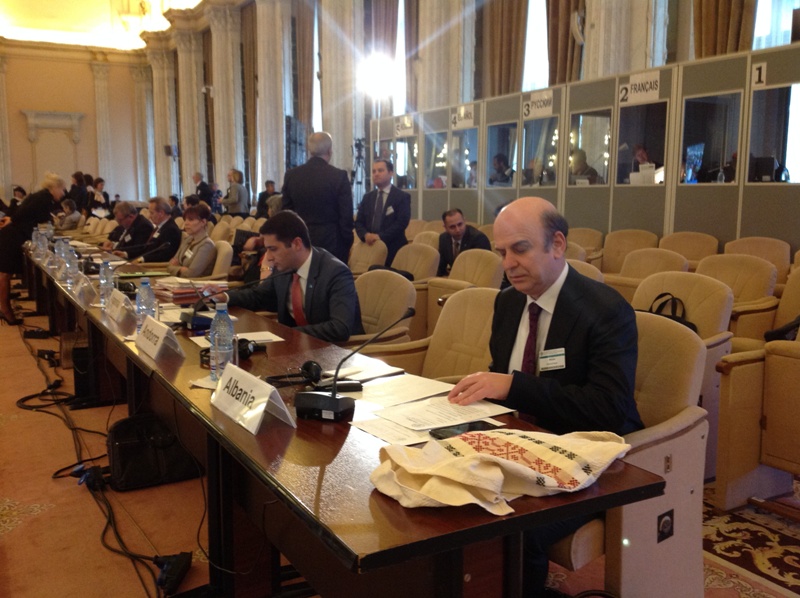 Tirana, April 4, 2014/Independent Balkan News Agency
Minister of Agriculture, Rural Development and Administration of Waters, Mr. Edmond Panariti says that the reduction of food wastes is a very important objective of the Albanian government.
Experts say that it's difficult to calculate the level of food wastes in the surviving agriculture that Albania has, because it's mainly destined for household consumption.
Mr. Panariti admits this, but he says that "in spite of this, we're determined to implement efficient measures in order to reduce these wastes before the harvesting, after the harvesting, packaging and distribution of the products in the market".
Offering details on this strategy, the minister says that the construction of collection points is being financially supported". "We're taking measures in order to guarantee the required standards of the quality and safety of food, which consists on another source of food wastes", says Panariti.
Global warming is also increasing the risk for food wastes, in particular in food that goes bad, say agricultural specialists.
Due to the increase in the level of hunger and bad nourishment, many countries of the world are paying attention to food wastes.
For this, ministers of Agriculture and delegates of FAO member countries are discussing in Bucharest (Romania) on these issues. They have conducted an analysis in order to identify the causes of food wastes in Europe, Caucasia and Central Asia. Minister Panariti, who was present in this meeting, says that "efforts were made" to address policies that can minimize the impact of these losses in securing food in the region". During the forum (photo) "Food losses and food wastes in Europe and Central Asia", which was held in the framework of the regional conference of FAO in Bucharest, the minister said that the Albanian government is paying enormous attention to reducing losses which are caused form the production of food until it reaches the consumer. /ibna/