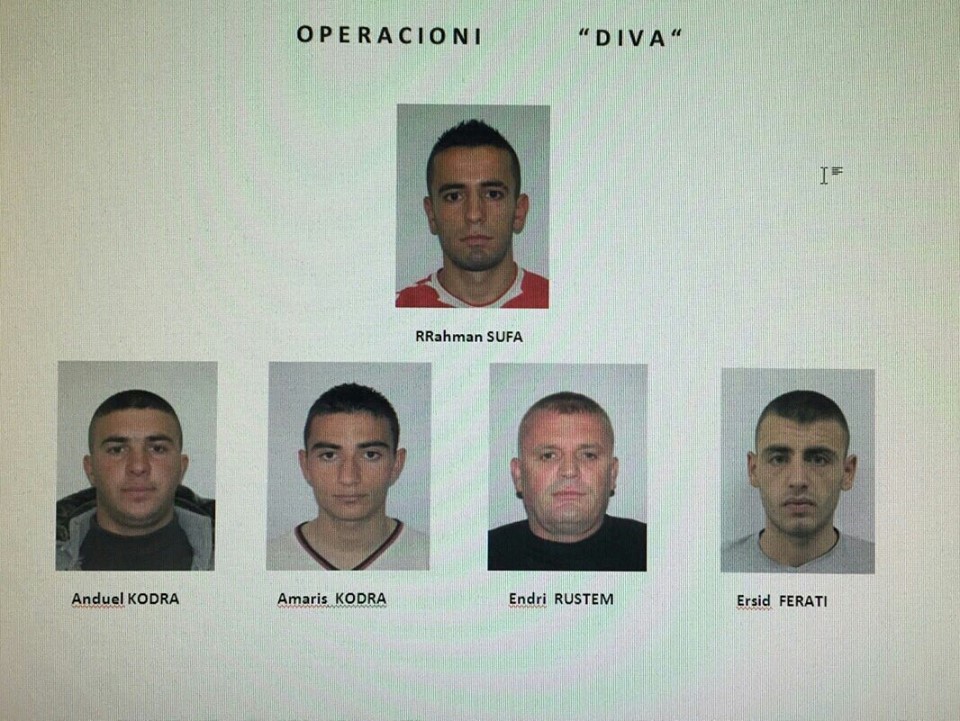 Tirana, 30 July 2015/Independent Balkan News Agency
A girl from Tirana has undergone abuses for several months by six men, five of which were from the capital and one of them from Korca. The men have exploited the girl as a prostitute in the night clubs of Kos island in Greece.
The girl's initials are A.F, while the six men who are accused of trafficking her as a prostitute in the Greek island near the border with Turkey, are: Anduel Kodra, 22, born in Korca and resident in Tirana, previously convicted for theft, Endri Rustemi, 45 years old, born and resident in Korca, Amaris Kodra, 22 from Tirana and Rrahman Sufa, 20 years old from Tirana. Police are also looking to catch Ersid Ferhati, 24, born and resident in Tirana and B.D, 23, born in Dibra and resident in Tirana.
Edjona Dano, head of the press office at the Police of Tirana, told IBNA that the girl has been exploited as a prostitute for several months in a row.
"The inquest revealed that on 23 May 2015, taking advantage of the friendly relations with the victim, A.F, Rrahman Sufa in collaboration with Anduel Kodra, Endri Rustemi, B.D, Amaris Kodra and Ersid Ferhati, have trafficked the 24 year old girl to Greece, in the island of Kos, where she was exploited in the night clubs of the island by offering services in exchange of a payment for several months during 2015", Dano said.
And in fact, the 24 year old was a victim of deceit, because these men had befriended her for a while. They had been friends with her for a while before sending her in the island of Kos to take advantage of her for financial gains.
As far as this prostitution case is concerned, Anti-Traffic and Anti-Narcotic Department at the Police of Tirana, carried out continues investigations and today it announced that it has carried out the name coded "Diva" operation".
"This operation followed an intensive investigation in collaboration with the Prosecution of Tirana", Dano said.
She said that this operation managed to gather evidence and destroy the criminal activity of the structured group with four arrested and 2 still wanted and all of them accused of "Trafficking of adult persons", in collaboration with each other. Meanwhile, investigation continues to collect evidence on other people involved in this case. This case will be sent to the Prosecution of Serious Crimes for further inquiries. /ibna/