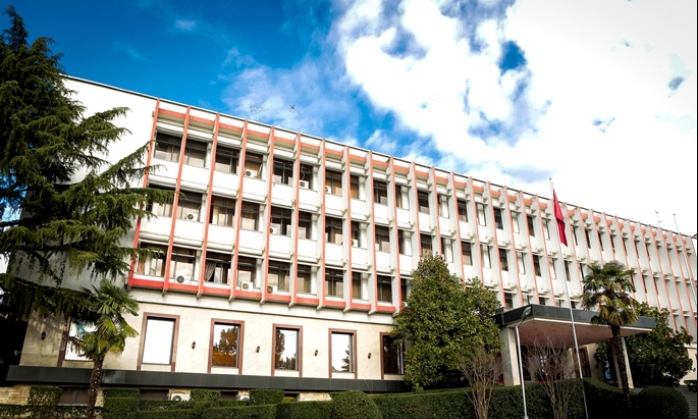 Tirana, April 25, 2014/Independent Balkan News Agency
Foreign Ministry of the Republic of Albania has been acquainted with the recent decisions of the Parliament of the Republic of Kosovo on the new EULEX mandate and has issued an official reaction today.
"The decisions on the approval of the law for the ratification of the agreement between the Republic of Kosovo and European Union on the new mandate of EULEX mission in Kosovo and on the approval of a new legal package, give way to a special court which will handle the alleged crimes that may have been committed by particular individuals in Kosovo in the period from 1998-2000", says the Ministry of Foreign Affairs.
The ministry praises "the sublime sacrifices of the people of Kosovo and their heroic war for freedom, human dignity and democracy against the aggression and ethnic cleansing of Milosevic's regime".
Foreign Ministry says that it considers the decisions of the constitutional institutions of the Republic of Kosovo as a commitment to the rule of law and as a step toward respecting the highest international standards of human rights.
Foreign Ministry says that these decisions of the Parliament of the Republic of Kosovo will help the strategic aspirations of Kosovo and its Euro Atlantic aspirations. /ibna/