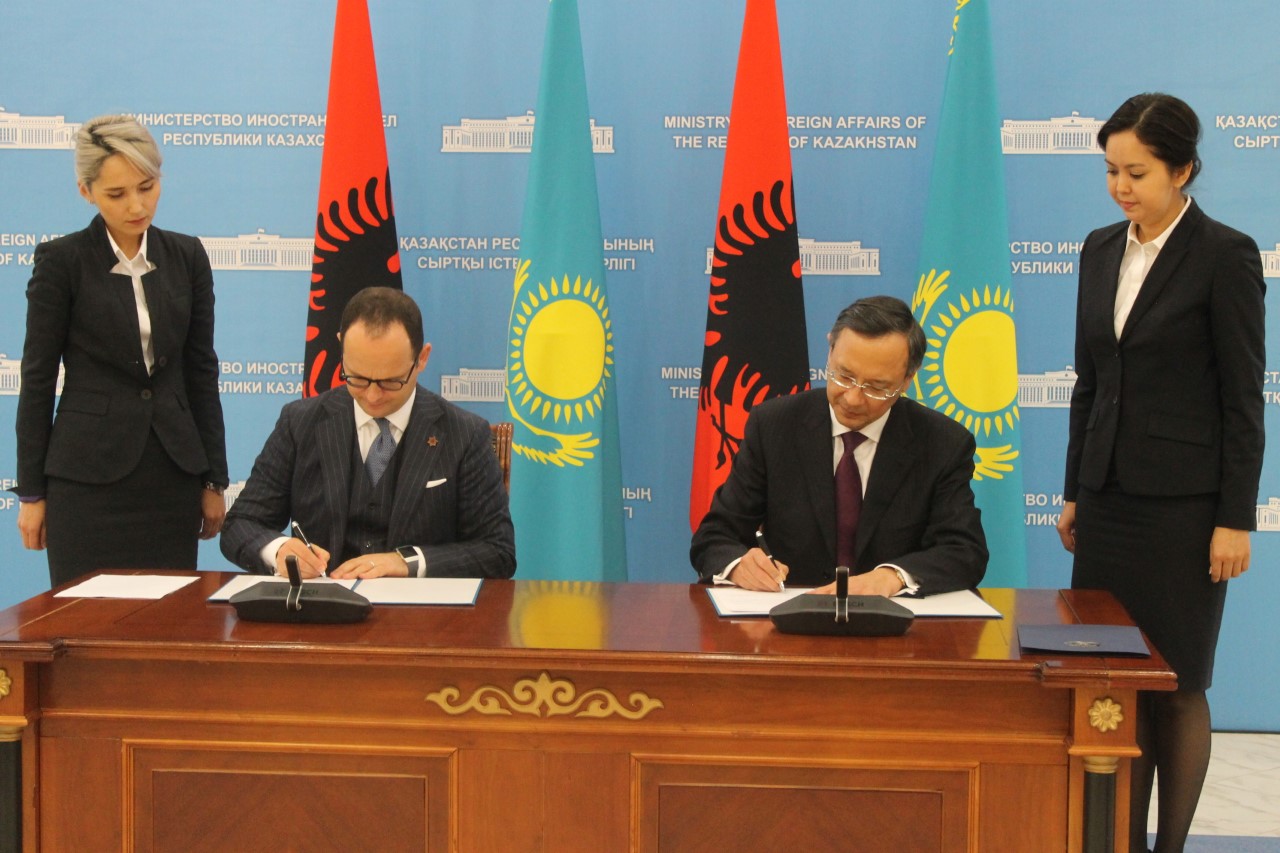 Albanian Minister for Europe and Foreign Affairs, Ditmir Bushati held today an official visit to Astana, Kazakhstan. This is the first visit of an Albanian chief of diplomacy in the past 25 years in this Asian country.
In his meeting with the Kazakh counterpart, Kairat Abdrakhmanov, minister Bushati stressed the importance of intensifying economic and trade relations by improving connections in different business sectors.
Bushati considered the bilateral cooperation for the projects in the domain of oil and gas, infrastructure, tourism and agriculture as promising, underlining the need of intensifying contacts between the business communities of both countries in order to benefit as much as possible from the potential of cooperation.
Bushati also spoke about the Albanian Diaspora present in the Kazakh capital Astana, for which he said that they act as a connection bridge and a factor for the development of businesses and trade relations between the two countries.
On his part, minister Abdrakhamanov expressed the interest of his country to further boost cooperation with Albania, especially in economy.  During this visit, minister Bushati was also accompanied by a group of Albanian businessmen.
At the end of the meeting, two agreements were signed: Protocol of Cooperation between the two Foreign Ministries and Protocol of Cooperation between Chambers of Commerce. /ibna/