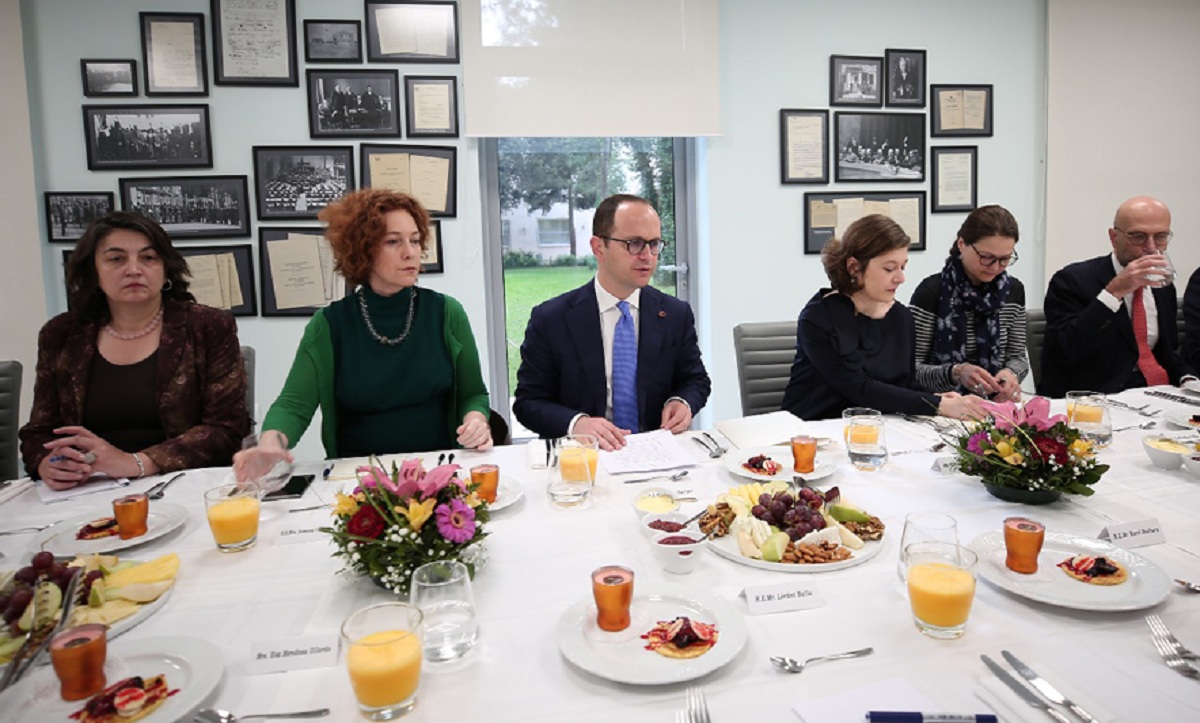 The Albanian Minister of Foreign Affairs, Ditmir Bushati  had a working breakfast today with the ambassadors of EU member countries accredited in Tirana.
This event comes two days after the publication of the recommendation of the European Commission for the opening of negotiations with Albania.
Bushati says that the member countries recognize Albania's achievements and that the most important thing is to continue with the reforms.
"After the clear recommendation of the European Commission for the opening of negotiations with the EU, today at the Foreign Ministry I had a working breakfast with the ambassadors of EU member countries to discuss about the findings of the report and the road ahead. The member countries recognize Albania's achievements in the reforms for the rule of law, based on which the Commission recommended the opening of negotiations. It's important to continue with the reforms", Bushati posted. /ibna/