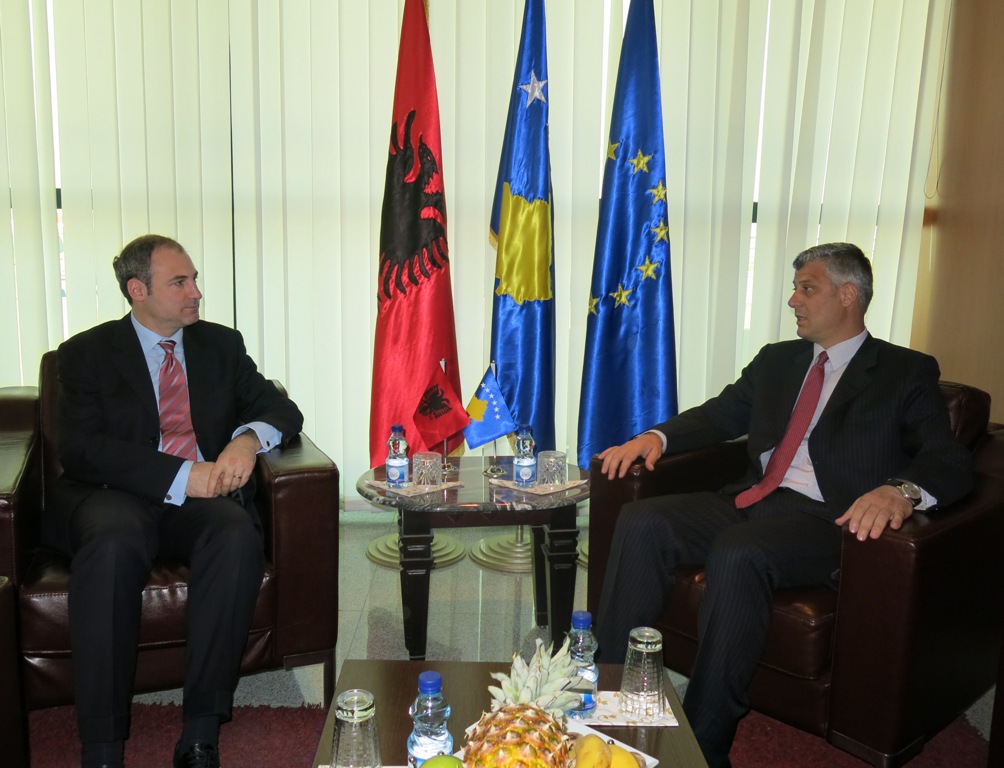 April 24, 2013
During a two day official visit in Kosovo, the Albanian Minister of Foreign Affairs, Aldo Bumçi was received in a meeting with the Prime Minister of Kosovo, Hashim Thaçi. During this meeting, Bumçi congratulated the Premier of Kosovo for the agreement reached with the Republic of Serbia and for the proposal of the European Commission to open negotiations for the Stabilization and Association Agreement with Kosovo.
The two interlocutors agreed that the first Accord of principles that regulates the normalization of relations between the Republic of Kosovo and Serbia reached on April 19 in Brussels, will act as an extra argument for the countries that are still in the process of recognizing the Independence of Kosovo.
During this meeting, Bumçi said that the Albanian government fully supports this agreement and congratulates the government of Kosovo for the courage and vision that it had during the negotiations.
"The agreement opens great perspectives for Kosovo, in the domestic point of view and in the international point of view. We encourage the full implementation of the agreement, which is accompanied by the assurances given by our friends, the EU and USA", said Bumçi.
On his part, Prime Minister Thaçi expressed his gratitude for Prime Minister Sali Berisha and Foreign Minister Bumçi for their continuous support in the recognition of Kosovo. /ibna/