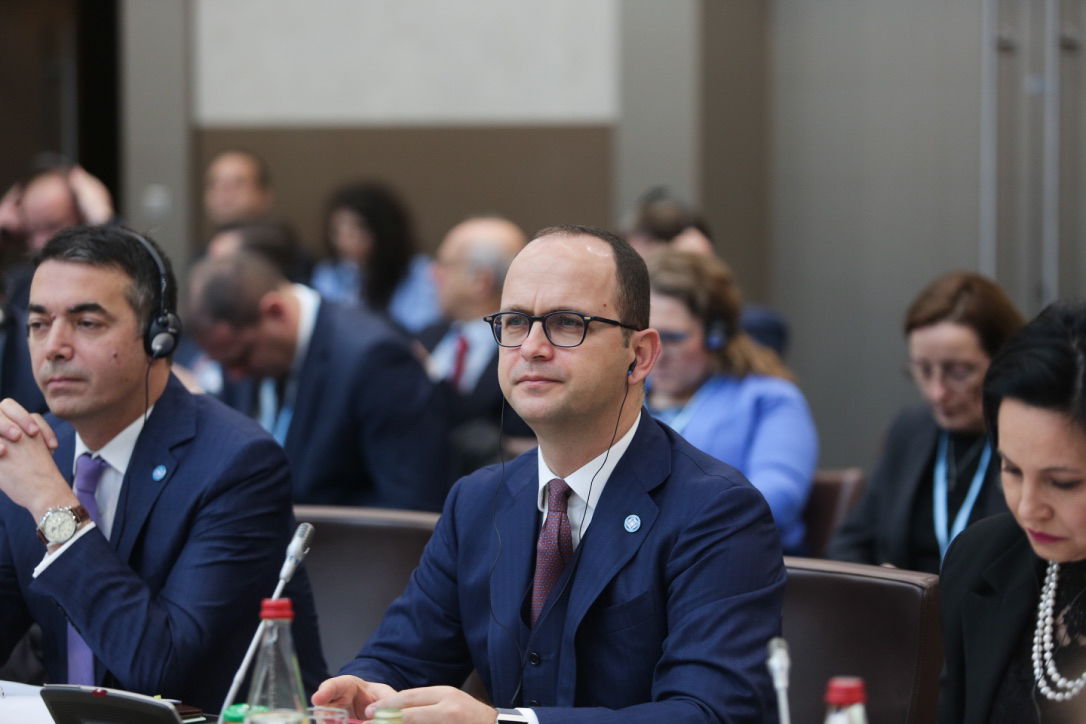 Albanian Minister for Europe and Foreign Affairs, Ditmir Bushati is participating in the high level meeting of the Franco-German initiative for the coordination of the fight against illicit traffics of Small and Light Weapons in Western Balkan countries. This initiative, which is part of the Berlin Process, aims at boosting security and controls in the region and Europe by improving the security environment.
In his address, minister Bushati expressed Albania's determination to deliver its commitments in the domain of security, fight against organized crime, illicit traffics and pointed out the progress of the reforms which are being carried out.
According to minister Bushati, "the process of reforms which relates to the rule of law and economic development are crucial for regional security and the architecture of European security".
Bushati underlined that the reforms in the rule of law go hand in hand with the country's economic reform and the economic perspective of the youth. /ibna/