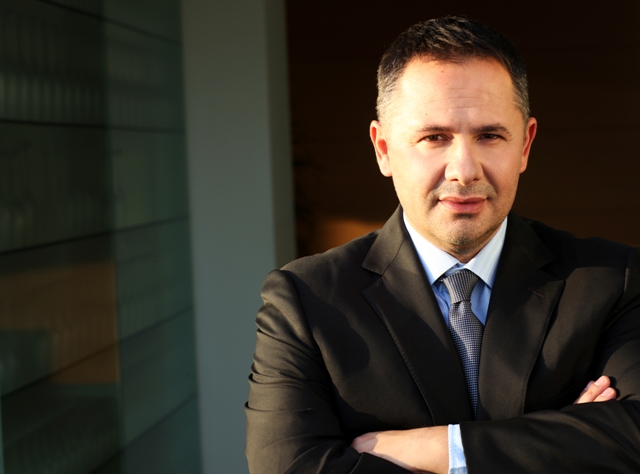 Tirana, January 7, 2015/Independent Balkan News Agency
The Albanian entrepreneur, Samir Mane, owner of several companies, among the biggest and the most known ones in Albania and the region, is ranked among the richest people in Europe.
"The Post International" published today the full list that you may find below.
Amid Europe's richest people, besides Mr. Samir Mane, owner of Balfin Group and several companies and other businesses, are also the owners of Zara, H&M, Lidl, Lego, Heiniken, RedBull.
Samir Mane is the businessman that leads the list of the 10 richest people in Albania. He's officially known as the only owner of Balfin Group, joint investor and consultancy services.
He's also the only owner of Mane TCI, which deals in construction, real estate and property rental, Albchrome Albania, he holds 90% of Neptun's shares, which is the outlet of home appliances, 88% of shares at Tirana East Gate, the biggest commercial center in Albania.
Mane is the owner of several other businesses. His companies are also present in the region, such as Kosovo, FYROM, Serbia, up to Austria.
Below is the list of the richest people in Europe
Amancio Ortega – Spain, 47 billion euro
Liliane Bettencourt – France, 28 billion euros
Stefan Persson – Sweden, 24 billion euros
Michele Ferrero – Italy, 20 billion euros
Dieter Schwarz – Germany, 16 billion euros
Alisher Usmanov – Russia, 14 billion euros
Pallonji Mistry – Ireland, 11 billion euros
Charlene de Carvalho-Heineken– Holland, 11 billion euros
Joh Fredriksen – Cyprus, 11 billion euros
Gerald Grosvenor – UK, 10 billion euros
Ernesto Bertarelli – Switzerland, 9 billion euros
Rinat Akhmetov – Ukraine, 8 billion euros
Petr Kellner – Czech Republic, 8 billion euros
Kjiel Kirk Kristiansen – Denmark, 7,5 billion euros
Dietrich Mateschitz – Austria, 7 billion euros
Americo Amorim – Portugal 4 billion euros
Stein Erik Hegen – Norway, 4 billion euros
Albert Frère – Belgium, 3 billion euros
Murat Ülker – Turkey, 3 billion euros
Jan Kulczyk – Poland, 2,2 billion euros
Antti Herlin – Finland, 2 billion euros
Spiros Latsis – Greece, 1,5 billion euros
Vladimir Peftiev – Belarus, 1 billion euros
Nerijus Numavicius – Lithuania, 800 million euros
Ivica Todoric – Croatia, 800 million euros
Björgolfur Thor BjörgolfssonIoan – Iceland, 800 million euros
Ian Niculae – Romania, 700 million euro
Samir Mane – Albania, 700 million euros
Ivan Chrenko – Slovakia, 600 million euros
Sandor Demjan – Hungary, 500 million euros
Miodrag Kostic – Serbia, 500 million euros
Minco Jordanov – FYR Macedonia, 500 milion euros
Anatol Stati – Moldova, 400 million euros
Hillar Teder – Estonia, 400 million euros
Vassil Bozhkov – Bulgaria, 350 million euros
Oleg Fils – Latvia, 180 million euros