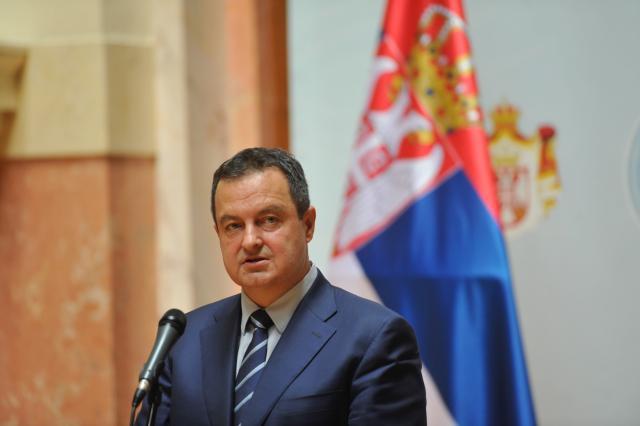 Albanian diaspora plans to attack Serbian diplomatic missions abroad, foreign minister Ivica Dacic said on Monday, adding that this information was provided by the western intelligence agencies. Allegedly, missions would be attacked if Serbia doesn't give up from prosecuting Ramus Haradinaj, a Kosovo Albanians politician who is currently in detention in France on the grounds of Serbian Interpol warrant against him.
Haradinaj, leader of Kosovo Albanians rebels during the 1990s war, was acquitted by the International Criminal Tribunal for the former Yugoslavia (ICTY), but in Serbia 108 criminal charges were submitted against him.
Dacic said that information "came from a big country and big intelligence community with the names of the people (who allegedly plan attacks), with country in which our embassy or consulate may be attacked. "Western intelligence services have all these data", foreign minister underlined in the interview for the state television.
"An option that was discussed is to make Serbia give up from prosecuting by occupying some diplomatic-consular office or object owned by Serbia and to take hostages. It is precisely known who gave such propositions, by name and place of living", Dacic said. "These are countries with a large Albanian diaspora", he added.
The Foreign minister explained that hosting countries are responsible for the security of Serbian diplomatic missions which are now on alert. "Today the Albanian diaspora protests continued in front of both the French and Serbian missions but that would not affect Serbian position on Haradinaj or anyone else. They are war criminals", Dacic went on saying that Pristina "defends a war criminal". He stressed there were no reasons for Serbia to give up from Haradinaj's prosecution and recalled that prime minister Aleksandar Vucic has said that Belgrade would request his extradition./IBNA