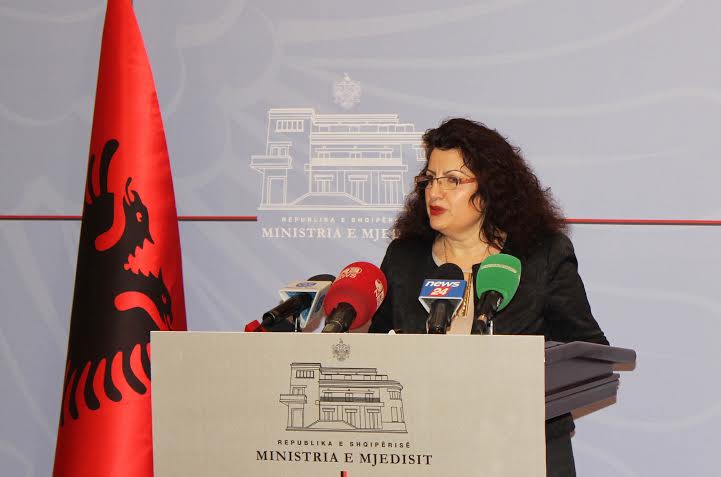 Tirana, December 17, 2014/Independent Balkan News Agency
An Albanian deputy minister has been discharged today upon the order of PM Edi Rama, after she was accused that she hadn't paid power supply bills.
Diana Bejko (photo), deputy minister of Environment, a well known figure of the Socialist Party in Shkoder, was removed from her post, as the Energy Distribution Operator (OSHEE) discovered that she had not paid her electricity bills for her second home in the beach of Velipoja for several months.
Sources from OSHEE said that the outstanding amount was modest, but this has not stopped the head of the government to ask the immediate departure of the deputy minister from his cabinet.
The decision was formalized today during the government meeting presided by deputy PM, Niko Peleshi, in the absence of Edi Rama who is in Belgrade.
PM Edi Rama published a message in social networks about Bejko's discharge: "I'd like to thank Mrs. Bejko for her contribution as deputy minister, but no excuses will be accepted from anybody for the failure to pay electricity bills! Not even if it's 1 Lek!".
Bejko was appointed as deputy minister after she became part of the list of socialist MPs in Shkoder, coming from civil society. Diana Bejko denied the fact that she was a debtor.
"After the news, where I result to be an OSHEE's debtor, I feel it's my duty to deny this, not only because I have not been a debtor, but after I received a letter from CEZ about the amount that I owed, I immediately paid it", said Bejko.
A special team has been created at the Council of Ministers in order to follow in real time the examination that OSHEE is doing in order to find out if there are public servants who haven't paid their electricity bill.
It's been three months that employees of public institutions are required to submit their electricity payment books in order to verify that they have regularly paid their bills.
Around 200 employees who have resulted to be debtors, have been discharged. /ibna/