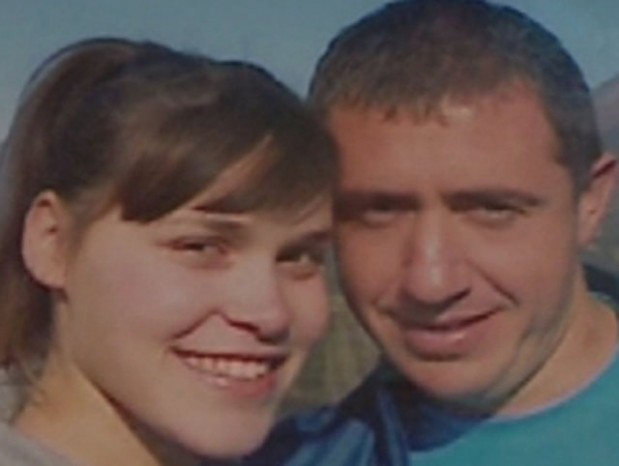 IBNA Special Report/Amendments made to the Albanian Criminal Code have started to be applied on criminal offenses taken place this year, following the approval in parliament a few months ago through a wide political consensus.
Tirana, November 23, 2013
The first sentencing for domestic crimes, where sentences have become more severe, has been issued by the Court of First Instance for a young man who was found guilty of killing the woman that he lived with.
Court of First Instance sentenced on Friday with 35 years in prison Ersnik Gjoshi on the count of murdering the woman that he lived with, Anxhela Haka in July of this year in the place where the couple lived, in Hekal, Tirana.
This is the first ruling that a court in Albania issues after the introduction of new austere measures in the Criminal Code.
According to the prosecution, the defendant Gjoshi, is accused of stabbing to death the woman that he lived with after a very serious row for motives of jealousy.
The defendant was in fact sentenced to life imprisonment, but due to a reduced trial, he will suffer 35 years in prison.
Changes in the Criminal Code came as a result of the need to stop domestic crime and other crimes which in the recent years have increased dramatically in Albania.
Through these changes, more austere sentencing has been introduced for criminal offenses such as illegal possession of weapons, which now is no less than 5 years of imprisonment up to 10 years, meanwhile before, the sentencing consisted on a fine up to 5 years of imprisonment and it was easier not to be sentenced.
Amendments have also been made in the Criminal Code as far as sentencing for recidivist offenders are concerned, or people who conceal it, for people who are accused of murdering police officers, etc. For these offenders, the Criminal Code now provides sentencing up to 10 years imprisonment.
The amendments made in the Code
The rise in criminality and strong criticism of the opposition has encouraged the Albanian government to apply a new package of sentences for serious crimes and illegal possession of weapons.
Starting from June 4, 2013, the new Criminal Code entered in force after it was voted in parliament with the votes of the majority and opposition.
For the first time, prison sentences are mandatory, contrary to before when the law offered gaps to issue lenient sentences up to severe sentences.
A new element of this package is that there's no alternative sentencing for these criminal offenses and no concession whatsoever. These offenders do not benefit from any potential amnesties and parole.
This is the first time when prison sentencing is mandatory, contrary to before when the law gave room for speculation.
Thus, a person who up until yesterday was caught in possession of a fire arm, his penalty consisted on cash fines up to 7 years of imprisonment. This sentence gave room for abuse amongst police, lawyers, prosecutors and judges. Very rarely was anybody sentenced to 7 years of imprisonment. The majority used to spend a few days in prison and paid a modest fine.
As of today, when a person is caught with a fire arm, he will suffer no less than 7 years of imprisonment. Meanwhile, when the possession of weapons has consequences, the sentence amounts to 25 years in prison.
A person who kills a police officer, a woman or when he kills for blood feud, he will be sentenced no less than 30 years in prison to life in prison. /ibna/
On the photo: The defendant and the woman for the murder of whom he was sentenced for