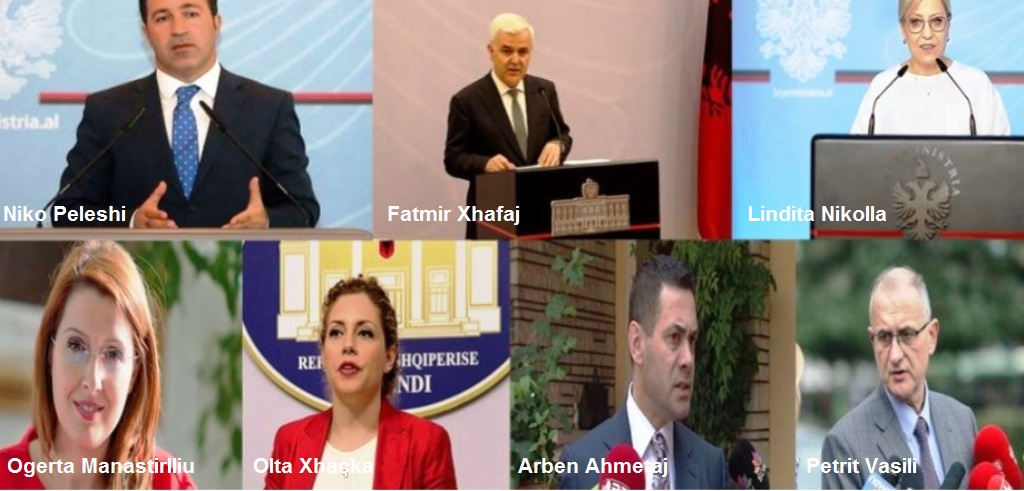 The agreement reached between Prime Minister Edi Rama and the opposition leader, Lulzim Basha has a direct impact on the fate of the left wing government. Almost half of the left wing coalition ministers leave some of the most important ministries to be replaced with new ministers proposed by the opposition.
As of today, Fatmir Xhafaj, currently minister of Interior, who took office a month ago following the removal of Saimir Tahiri, will no longer serve at this post.
Other ministers that will leave are minister of Justice, Petrit Vasili, minister of Justice, Ogerta Manastirliu, minister of Education, Lindita Nikolla, minister of Social Welfare and Youth, Olta Xhacka and minister of Finance, Arben Ahmetaj.
Apart from Ahmetaj, all the others came in these posts a few weeks ago. Another government official who will leave is deputy Prime Minister Niko Peleshi.
All of these positions will be filled with technocrats who will be named by the opposition.
Meanwhile, Denar Biba, head of the Central Election Commission who took office a few months ago and the Ombudsman, Igli Totozani will also leave their posts. They will be replaced by names proposed by the right wing opposition led by Lulzim Basha. /balkaneu.com/